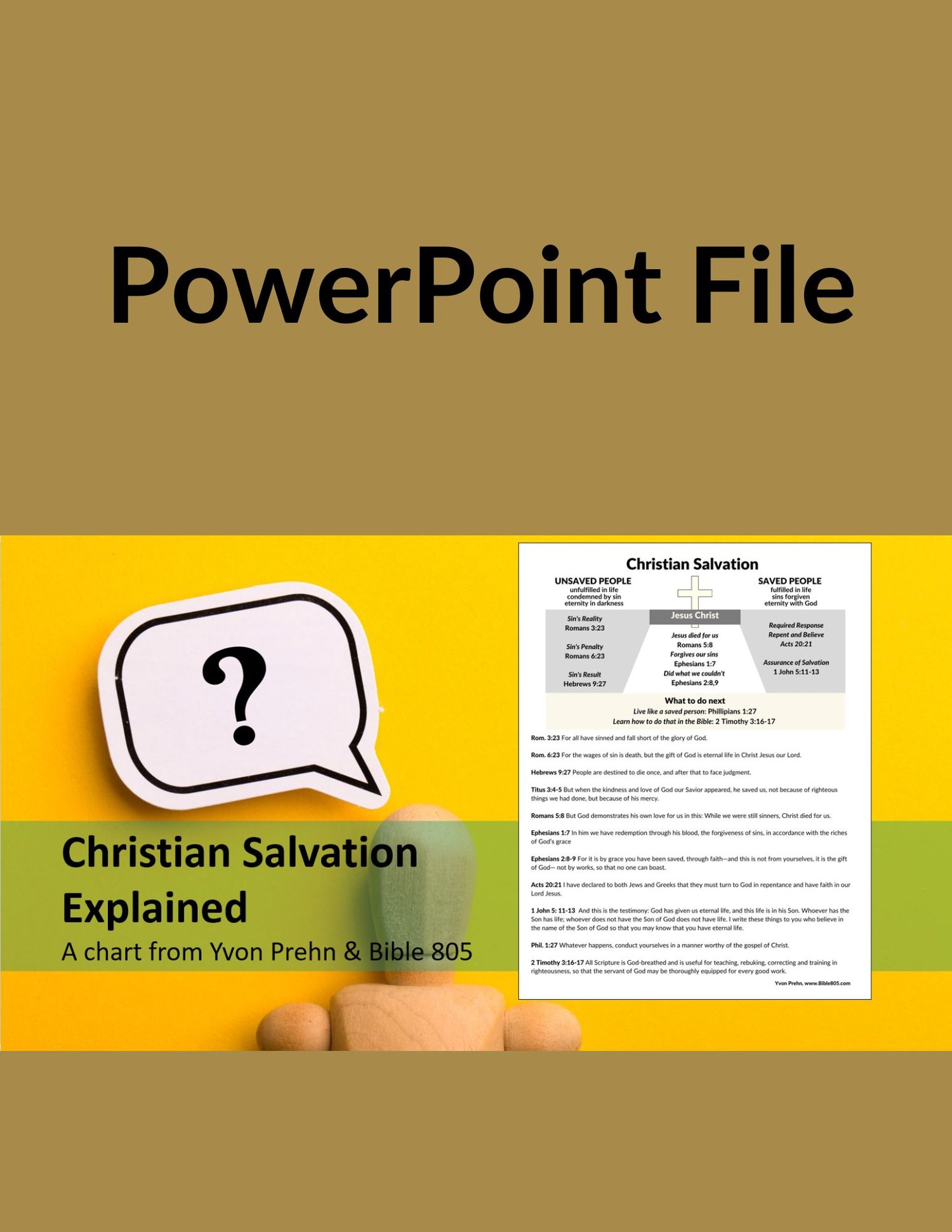 Christian Salvation Explained
This lesson is free and will remain free as it is the most important lesson of all (on salvation in Jesus), the majority of the lessons on this site are $2.99, $4.99 a month or for a $36 yearly subscription you get this lesson and ALL the currently available lesson modules and those continuously added. CLICK HERE to sign up.
---
ABOUT THIS LESSON
Explaining what salvation means in the Christian faith is incredibly important and this packet of materials can help you do it.
It is a Bible-based explanation and the packet of materials includes a video and PDF handout with verses of the overall plan. Plus, it also has a PDF of the infographic, and a PowerPoint file you can use if you want to do your own presentation. 

You have permission to make unlimited copies of the download, please use in every way you can to share the good news of the salvation we are freely offered in Jesus!