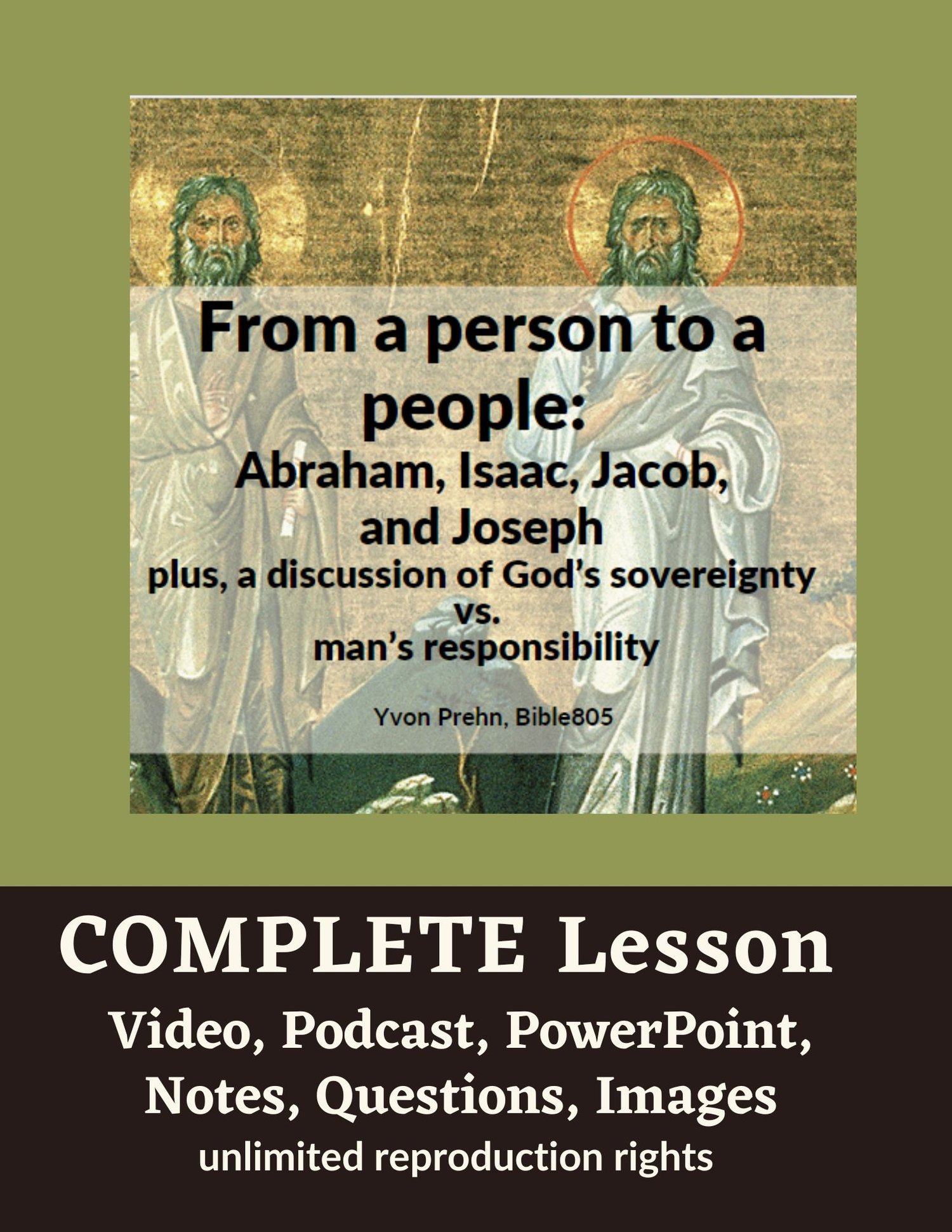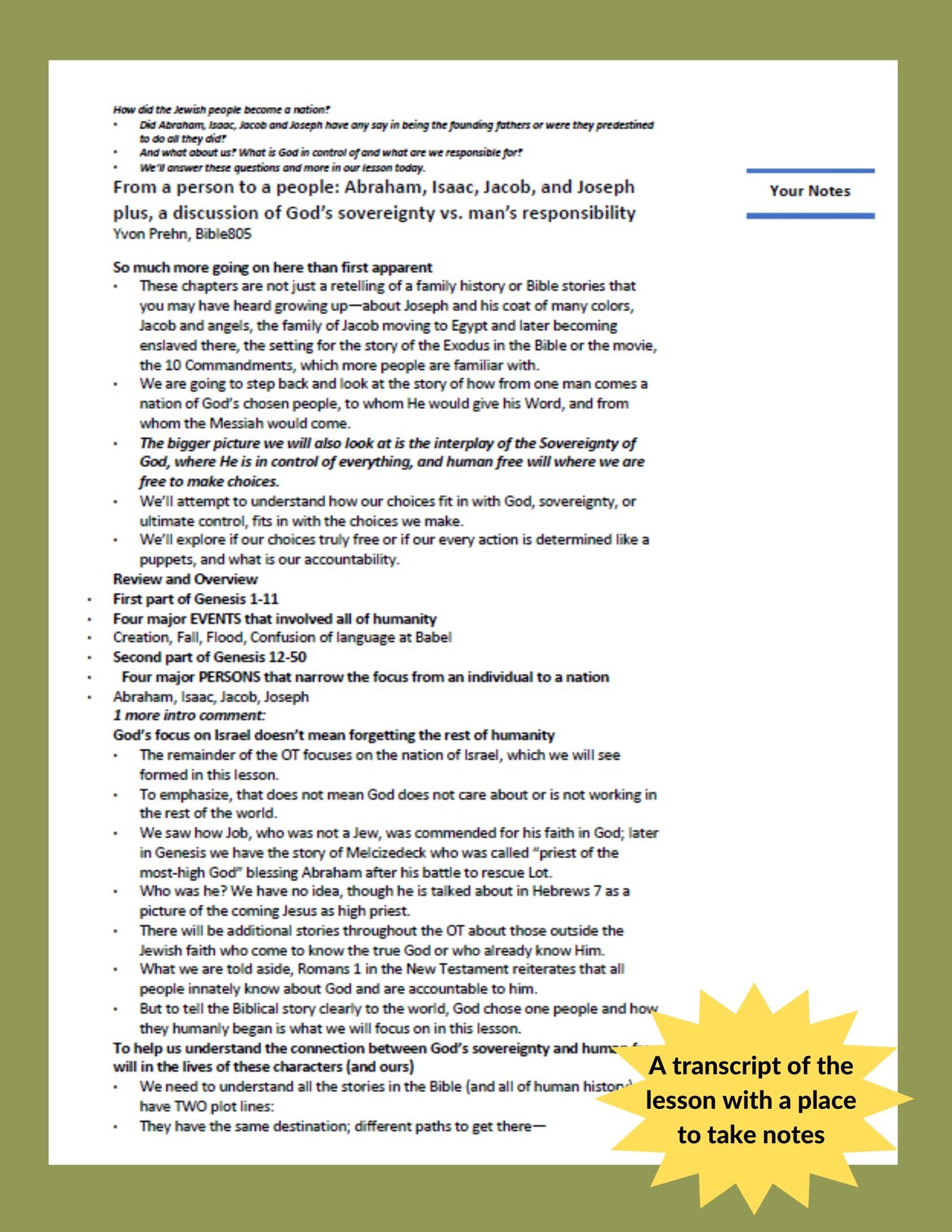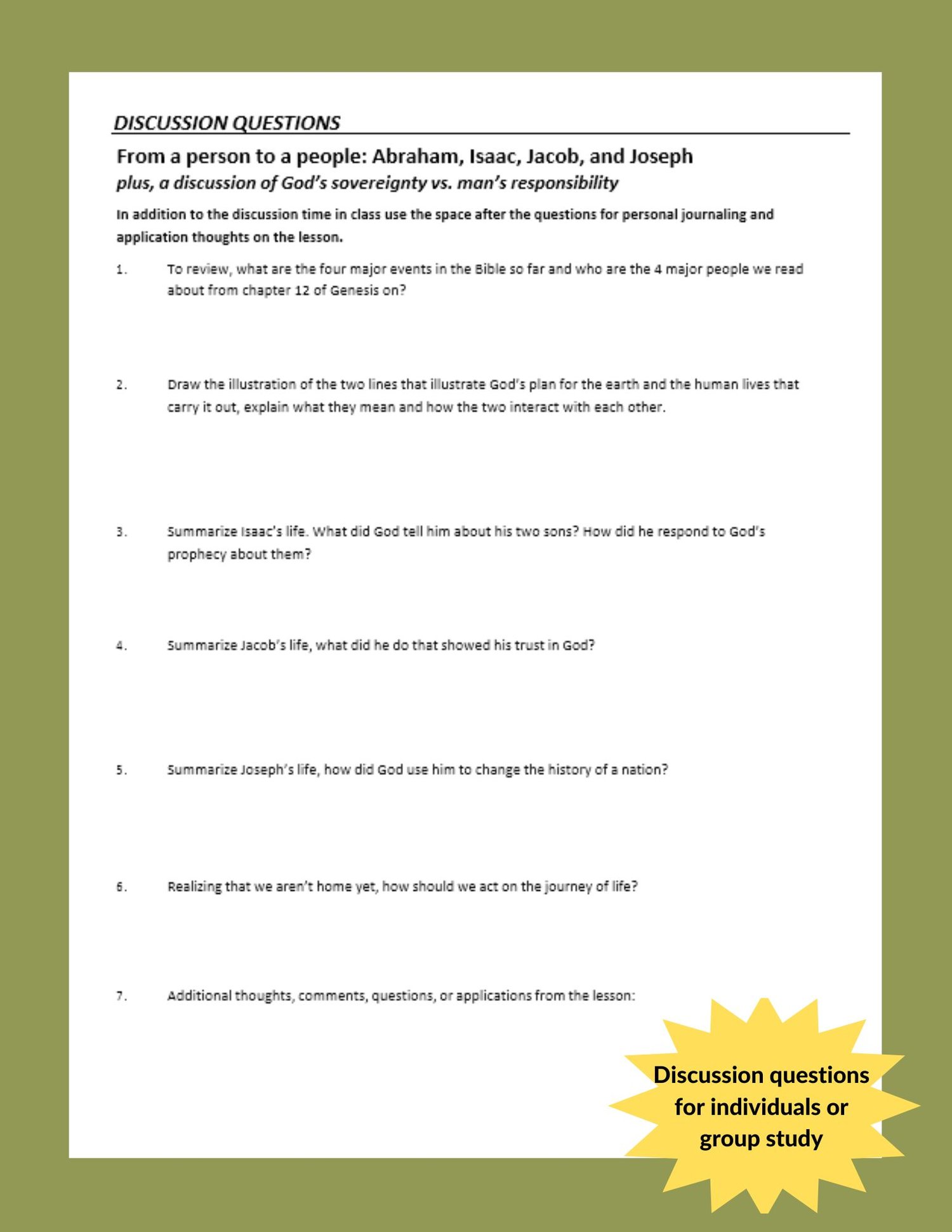 From a person to a people: Abraham, Isaac, Jacob, and Joseph plus a discussion of God's Sovereignty and Man's Responsibility
You can buy this lesson individually for $2.99, or for $4.99 monthly, or $36 yearly subscription you get this lesson and ALL the currently available lesson modules and those continuously added. Click the following link to find out more or to sign up: CLICK HERE 
About this Lesson
With this week's lesson, we move from studying one person's life, Abraham, to how God transforms his people into the nation of Israel, who God will use as His representatives on earth, the ones who will write His Word, demonstrate His worship, and eventually be the family that bears the Savior of the world, Jesus.
The Patriarchs of this family, Abraham, Isaac, and Jacob, along with Joseph had a huge responsibility and as we look at their lives it is a good opportunity to consider questions about what did God Sovereignly determine in their lives and what were they responsible for.
We not only talk about how this plays out in biblical history but in our day-to-day lives as well.
The lesson goes over both topics.
Included in this Lesson
A 1080p video, without any ads or YouTube distractions
A MP3 audio/podcast file
Editable PowerPoint file of the lesson
Notes/Transcript of the lesson
Questions on the lesson for individual study or group discussion
Charts that go with the lesson if part of it
Two digital files of images and PR text you can use to promote the topic
Unlimited reproduction rights of the video and handouts within your church, group, ministry, or business.
REMINDER
You can buy this lesson individually for $2.99, or for $4.99 monthly, or $36 yearly subscription you get this lesson and ALL the currently available lesson modules and those continuously added. Click the following link to find out more or to sign up: CLICK HERE