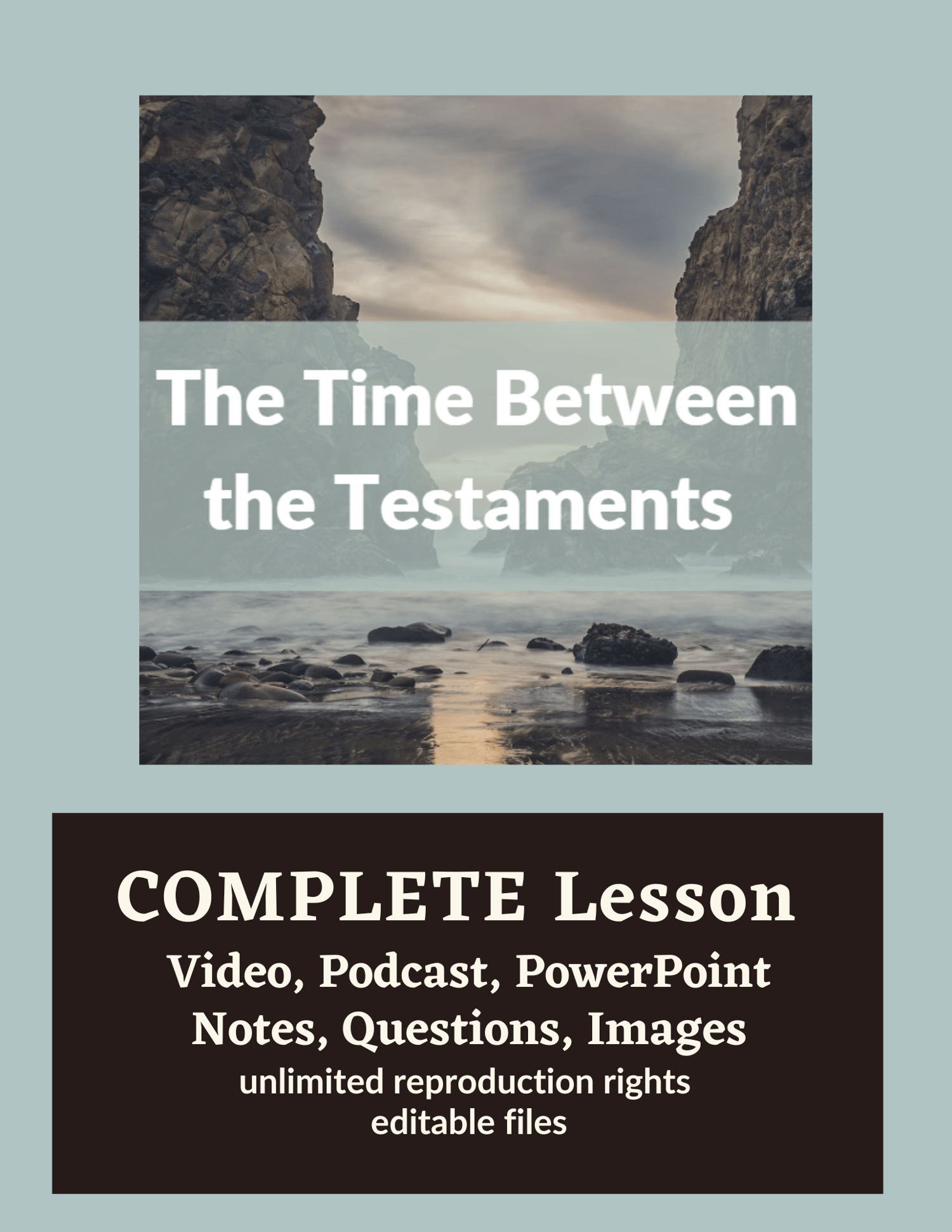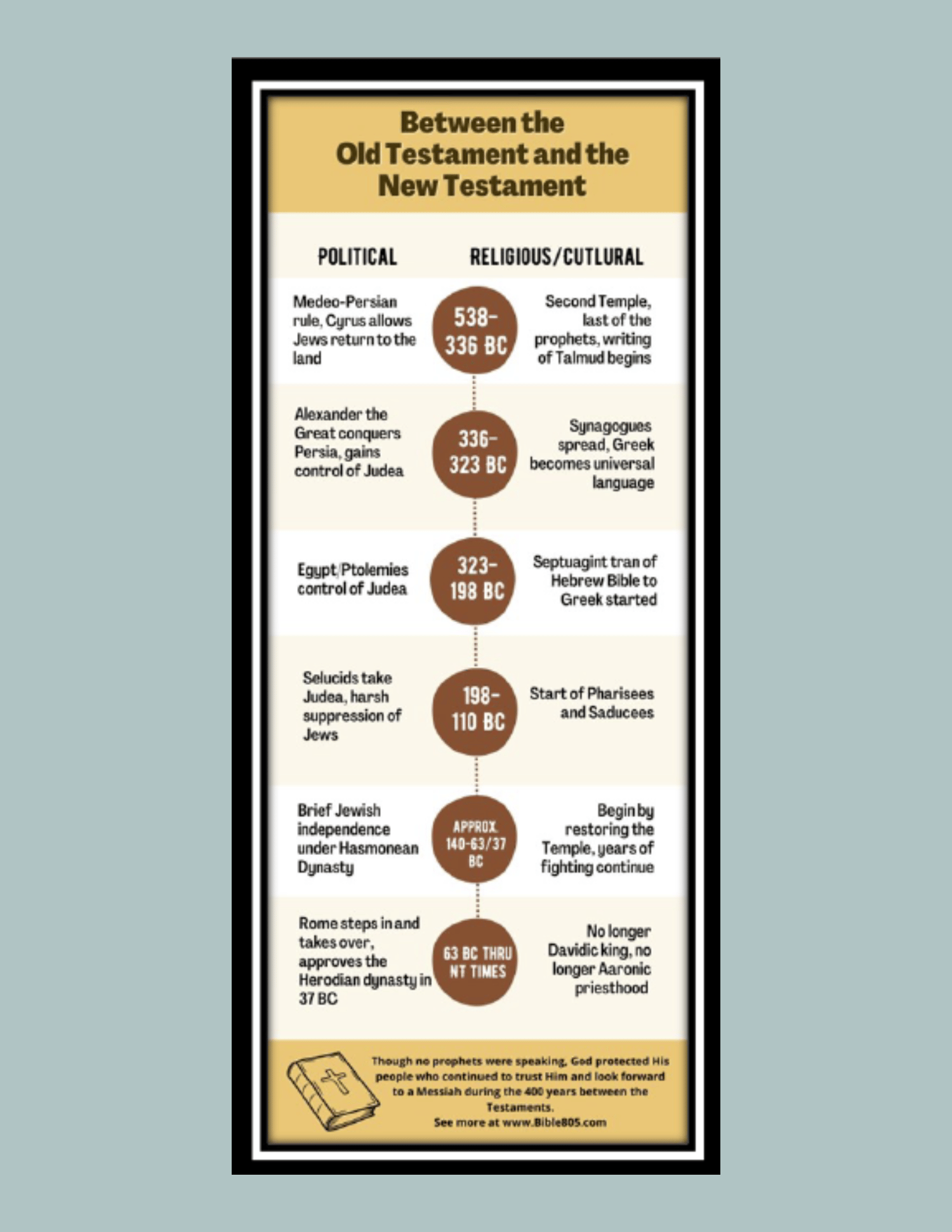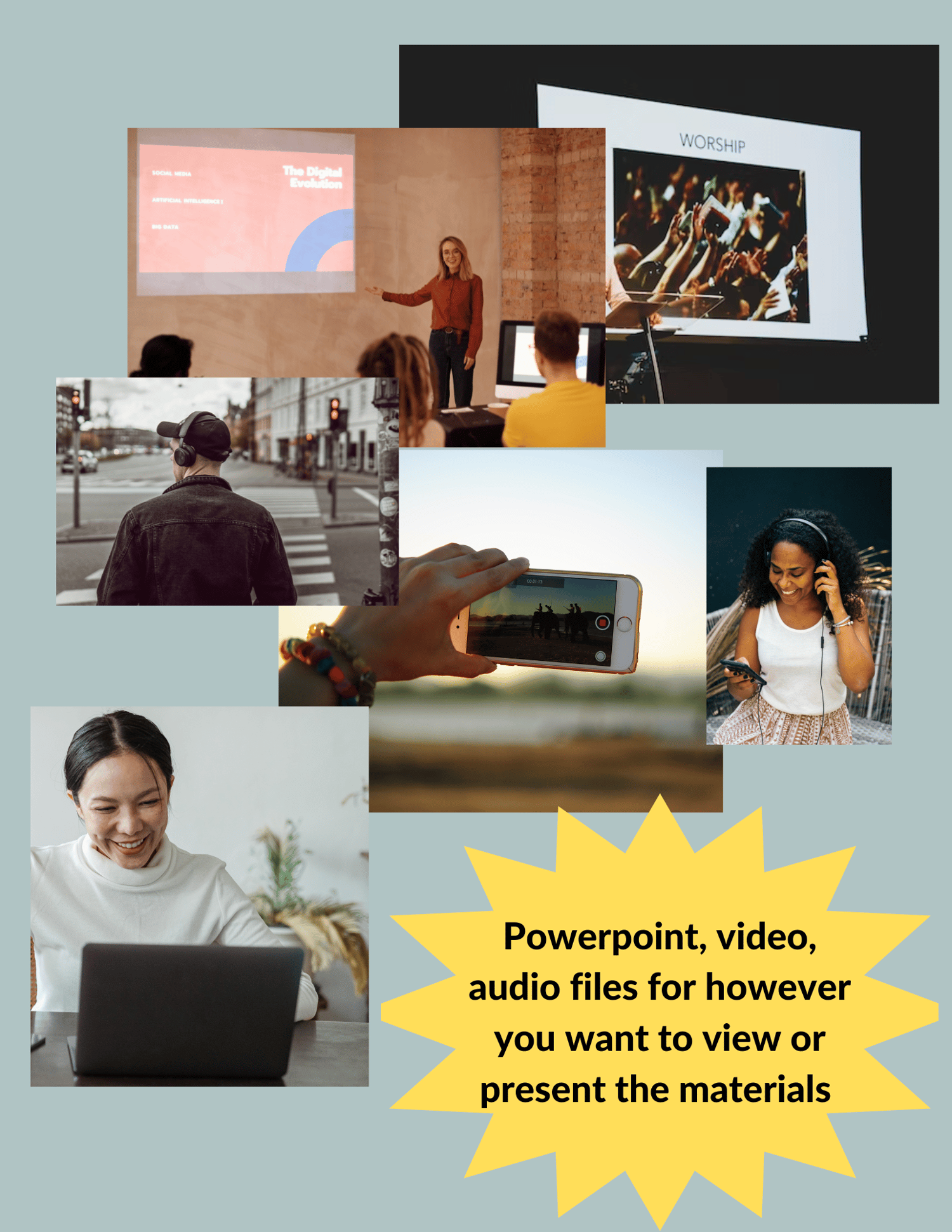 Time between the Testaments, how to live when in the in-between times & when it seems God is silent
You can buy this lesson individually for $2.99, $4.99 monthly, or $36 yearly subscription you get this lesson and ALL the currently available lesson modules and those continuously added. Click the following link to find out more or to sign up: CLICK HERE 
---
About this Lesson
From the close of the Old Testament to the start of the New Testament, it is a VERY different world—so many things have changed.
There is an infographic that goes through the changes that go with the lesson. In this lesson,  we'll go over how the changes came to be.
We'll also look at the various groups that emerged during this time, the Pharisees, the Sadducees, and others we find in the New Testament
.
The lesson ends with some thoughts on the description of this time as the "400 Silent Years" and some suggested applications for us when God seems silent and because we also live in an in-between time.
What's included in the lesson:
A 1080p video, without any ads or YouTube distractions
An MP3 audio/podcast file
Editable PowerPoint file of the lesson
Editable Notes/Transcript of the lesson
Editable Questions on the lesson for individual study or group discussion
Charts that go with the lesson if part of it
PDF of handouts that have the notes and questions
Two digital files of images and PR text you can use to promote the topic
PR paragraph to help advertise the class
Unlimited reproduction rights of the video and handouts within your church, group, ministry, or business.
REMINDER
You can buy this lesson individually for $2.99, $4.99 monthly, or $36 yearly subscription you get this lesson and ALL the currently available lesson modules and those continuously added. Click the following link to find out more or to sign up: CLICK HERE