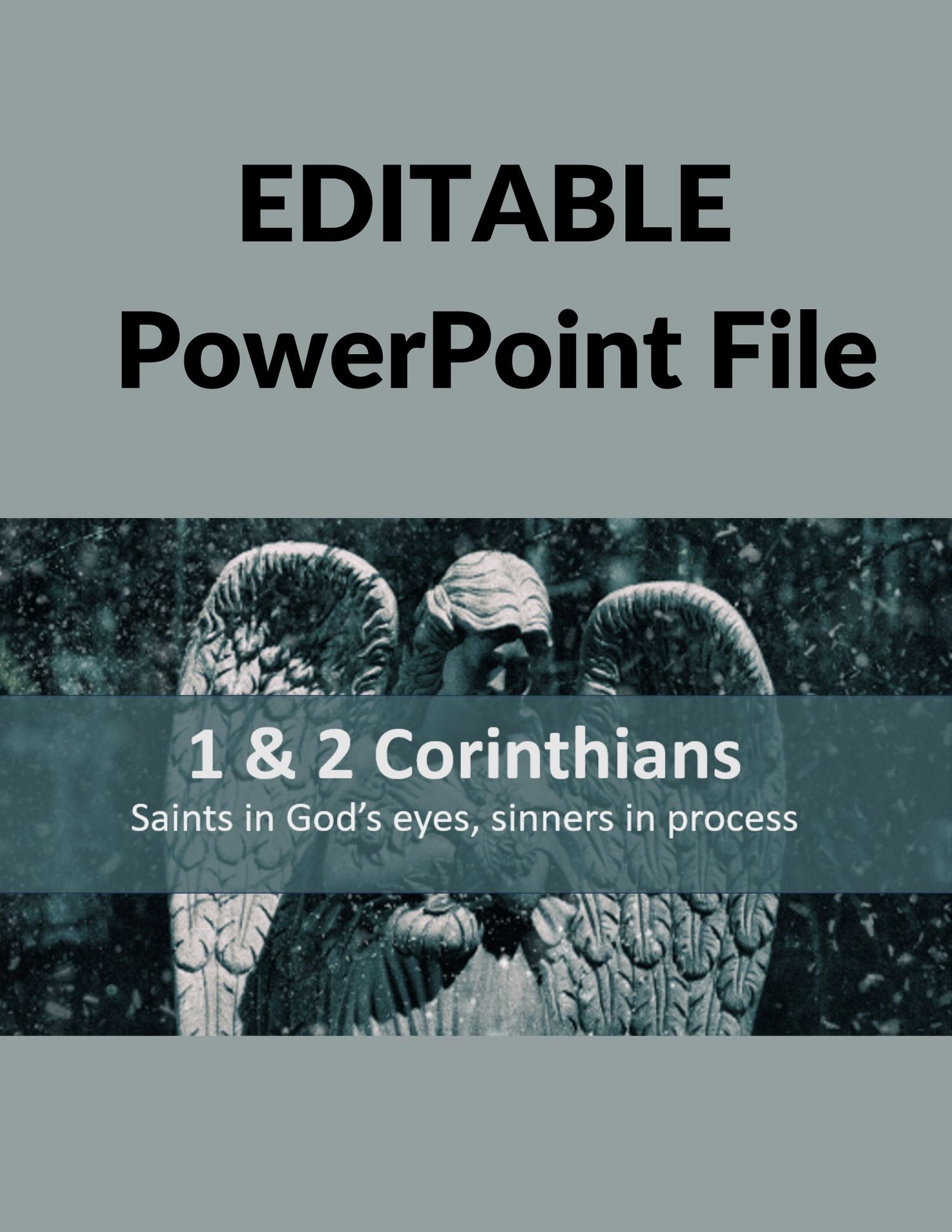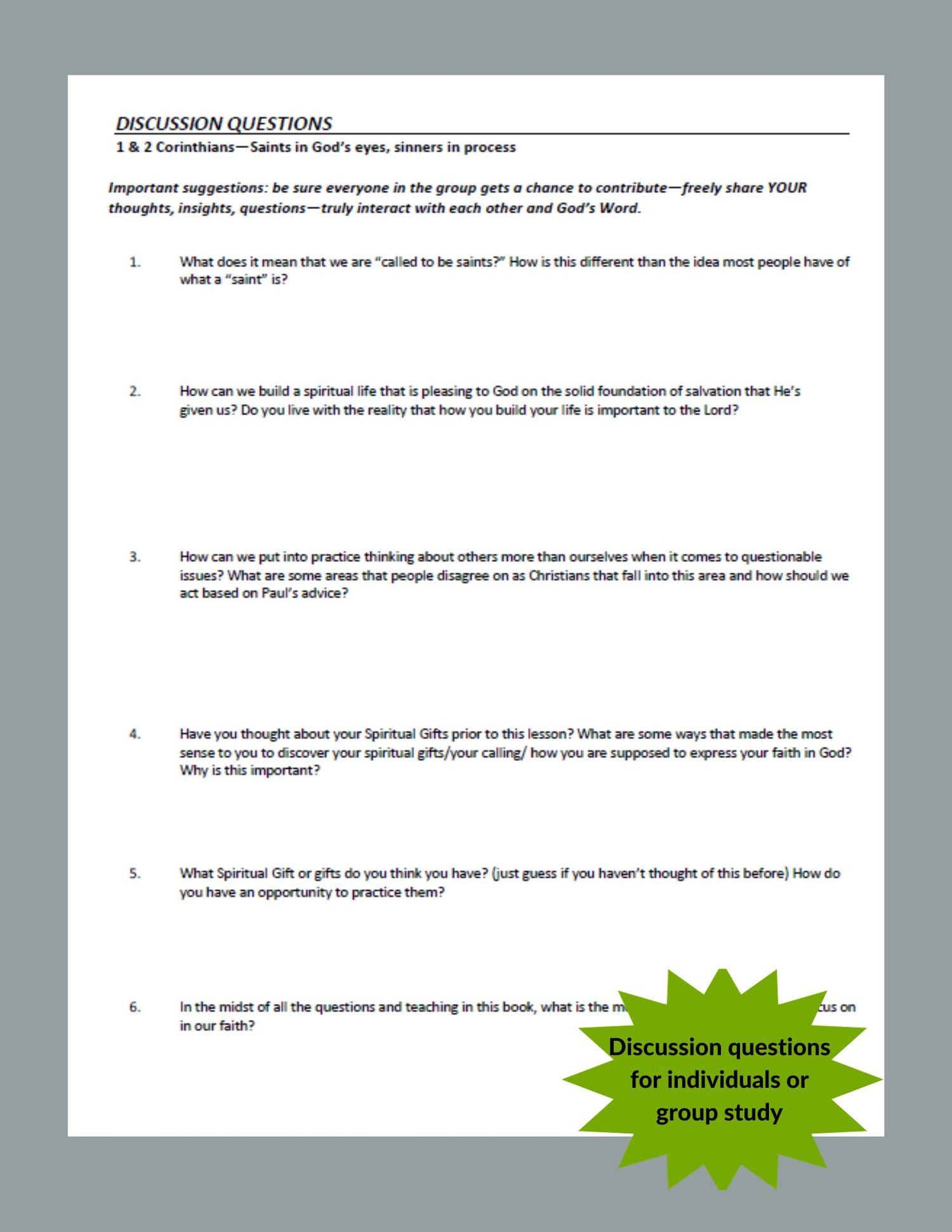 1 & 2 Corinthians, saints in God's eyes, sinners in process
PR for 1 & 2 Corinthians, saints in God's eyes, sinners in process
A struggle for most of us who follow Jesus is that we know we should be better than we are. We know God called us to live lives that reflect our Savior, but far too often our lives reflect our world instead.
As we learn in reading Paul's letters to the Corinthians, this struggle is nothing new. We can grow and become all God wants us to be, and these books and this lesson about them will help us do that.
Paul begins by reminding the Corinthians of their high calling as believers and then challenges the church with specific examples where they are not living according to that calling. He doesn't leave them with negative accusations but goes on to challenge them with the reality of the abundant spiritual gifts they've been given as a church to help them live into their calling.
This is a great reminder to us that the best way to grow is to focus on the positive things the Lord wants us to do. If we are wholeheartedly pursuing our calling and working hard to express the gift of love which is described in detail in 1 Corinthians 13, we will become the people God intends us to be. This lesson will give you specific ideas and challenges to do that.