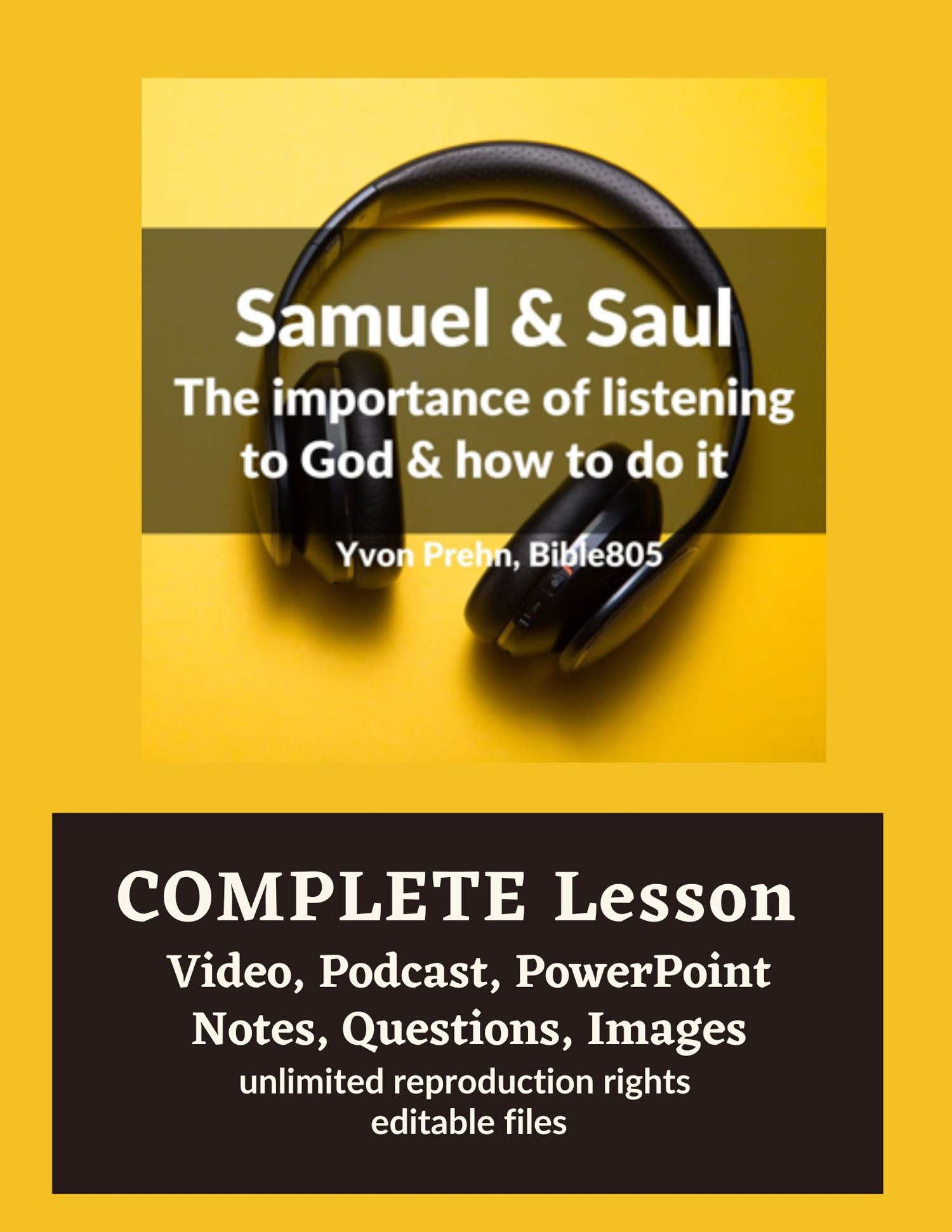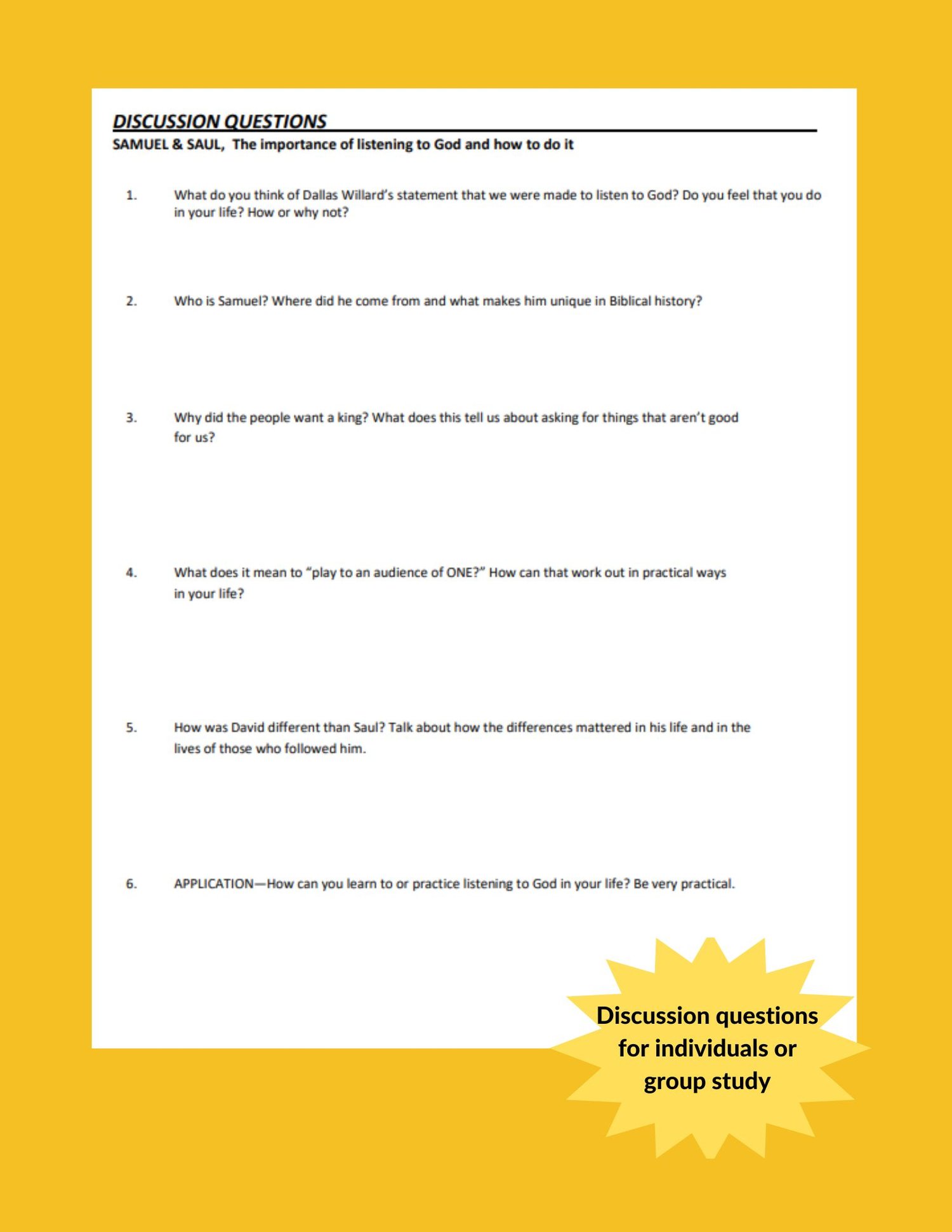 Samuel and Saul, the importance of listening to God & how to do it
$2.99
You can buy this lesson individually for $2.99, $4.99 monthly, or $36 yearly subscription you get this lesson and ALL the currently available lesson modules and those continuously added. Click the following link to find out more or to sign up: CLICK HERE 
---
About this Lesson
Have you recently had someone say to you, "You aren't listening to me?"
Most of us have. Maybe we weren't paying attention, or maybe we didn't want to hear what we knew someone was going to say.
Whatever the reason, not listening can get us into a lot of trouble. The trouble is especially serious if we aren't listening to God. If we aren't hearing what He has to say to us.
First, in this lesson, we'll establish the fact that God does want us to hear Him. Dallas Willard says:
Hearing God? A daring idea, some would say—presumptuous and even dangerous. But what if we were made for it? What if the human system simply will not function properly without it? [without listening to God] There are good reasons to think it will not. (from Hearing God).
To live for what we were made for, to help us function properly, to help us listen to God, and for some practical tips on how to do it better is what you'll learn in this lesson. 
In this lesson, I strongly recommend that you read the eBook, Tetelestai, if the battle is finished, why is life so hard? It is part of the Bible805 Academy subscription and if you are a subscriber, you can make unlimited copies for your class or church group.
Included in this Lesson
A 1080p video, without any ads or YouTube distractions
An MP3 audio/podcast file
Editable PowerPoint file of the lesson
Editable Notes/Transcript of the lesson
Editable Questions on the lesson for individual study or group discussion
Charts that go with the lesson if part of it
PDF of handouts that have the notes and questions
Two digital files of images and PR text you can use to promote the topic
Unlimited reproduction rights of the video and handouts within your church, group, ministry, or business.
REMINDER
You can buy this lesson individually for $2.99, $4.99 monthly, or $36 yearly subscription you get this lesson and ALL the currently available lesson modules and those continuously added. Click the following link to find out more or to sign up: CLICK HERE
---