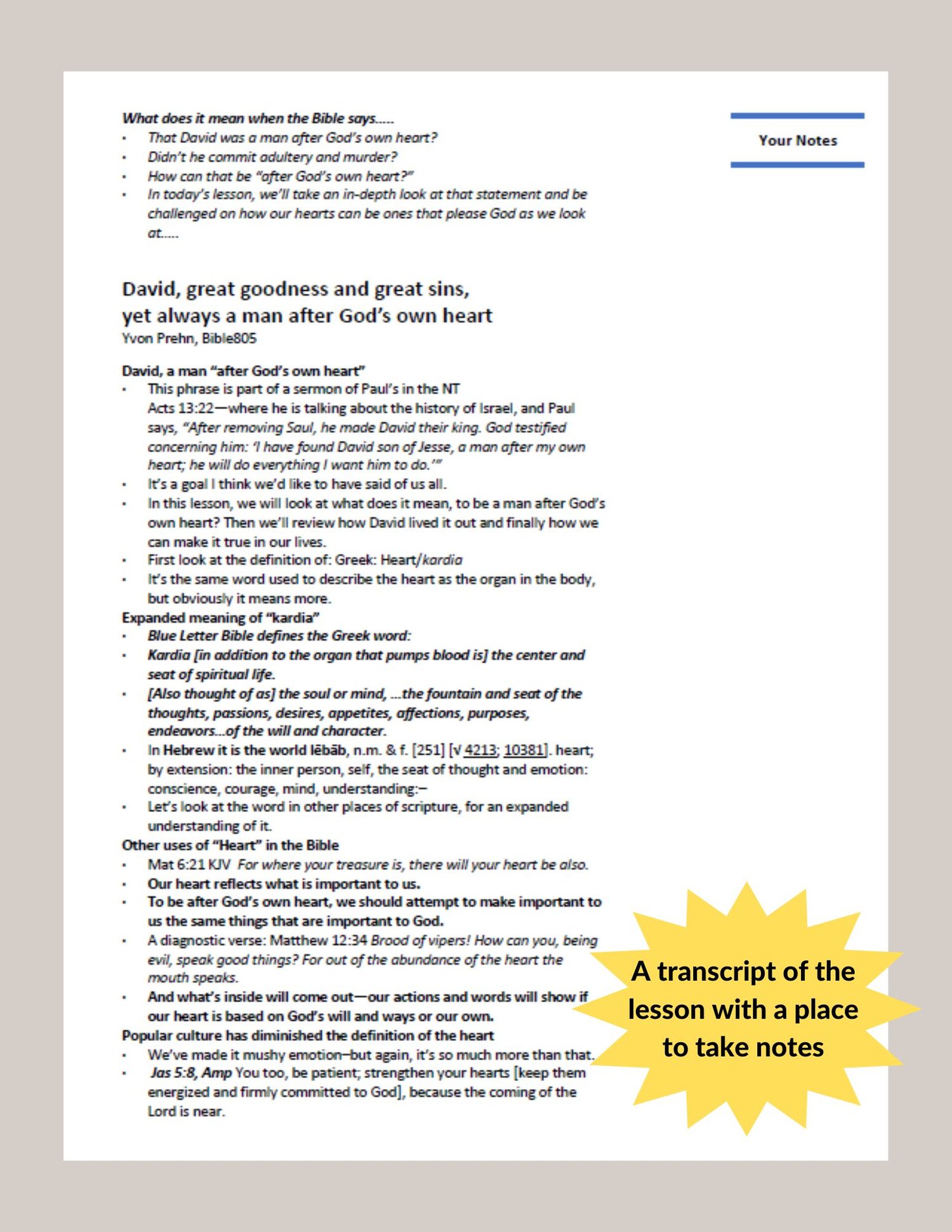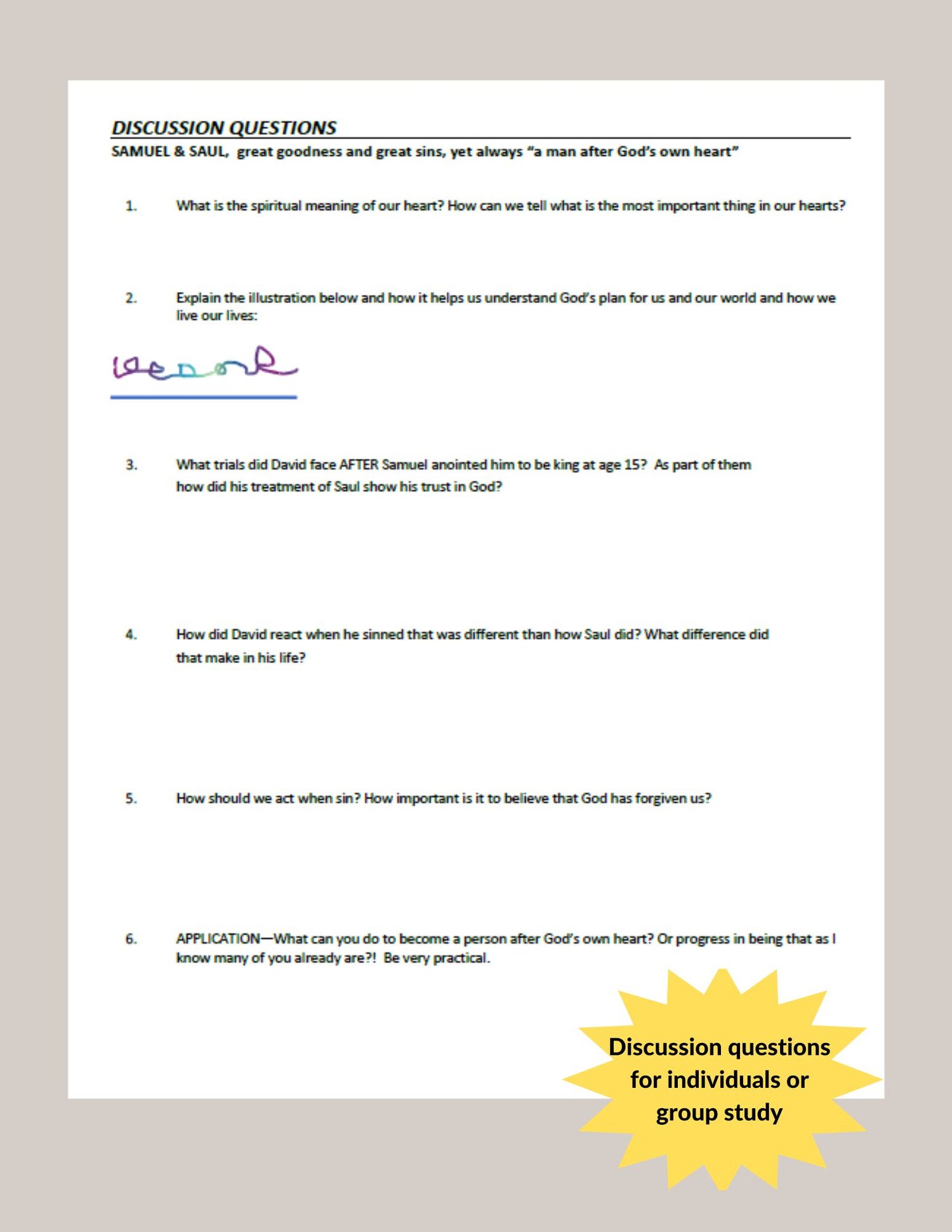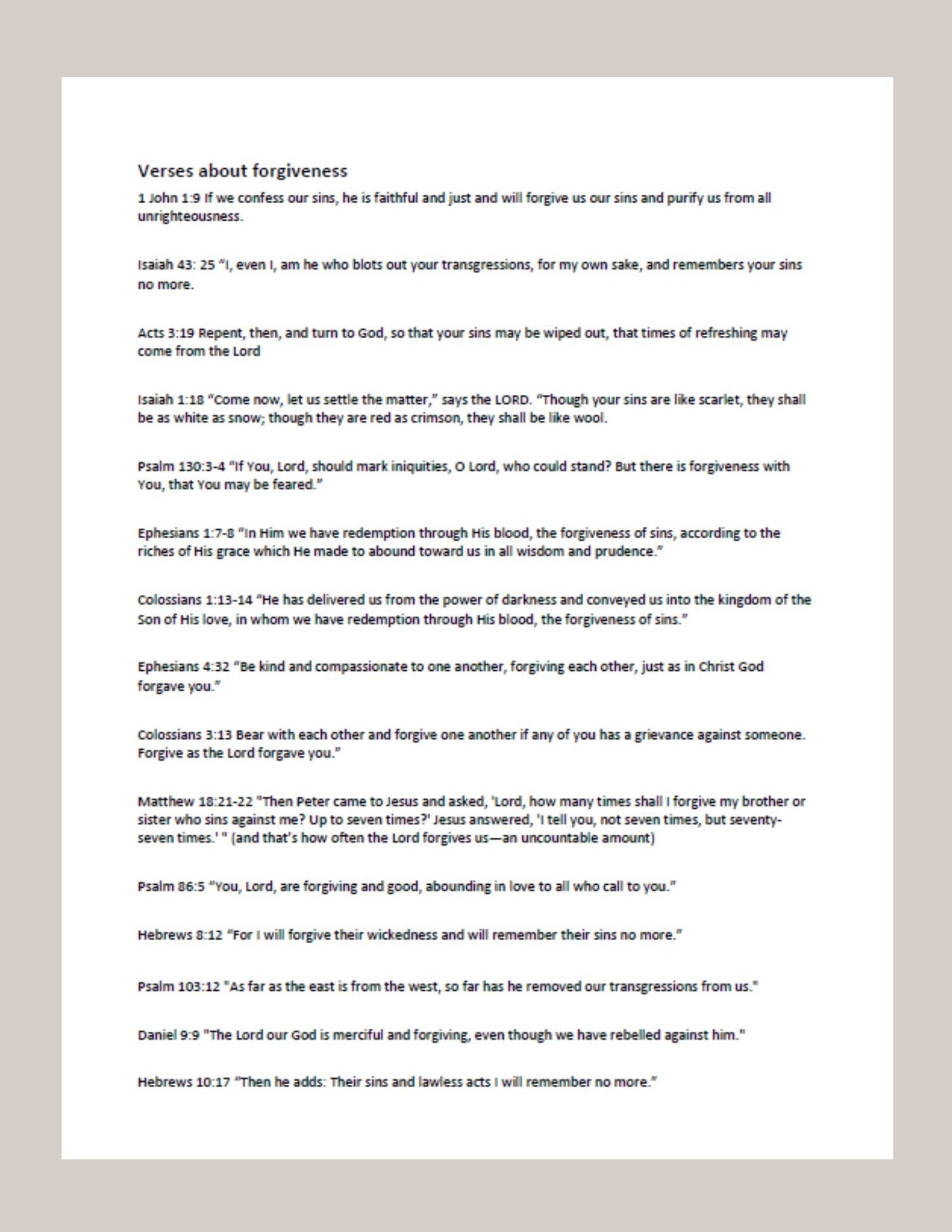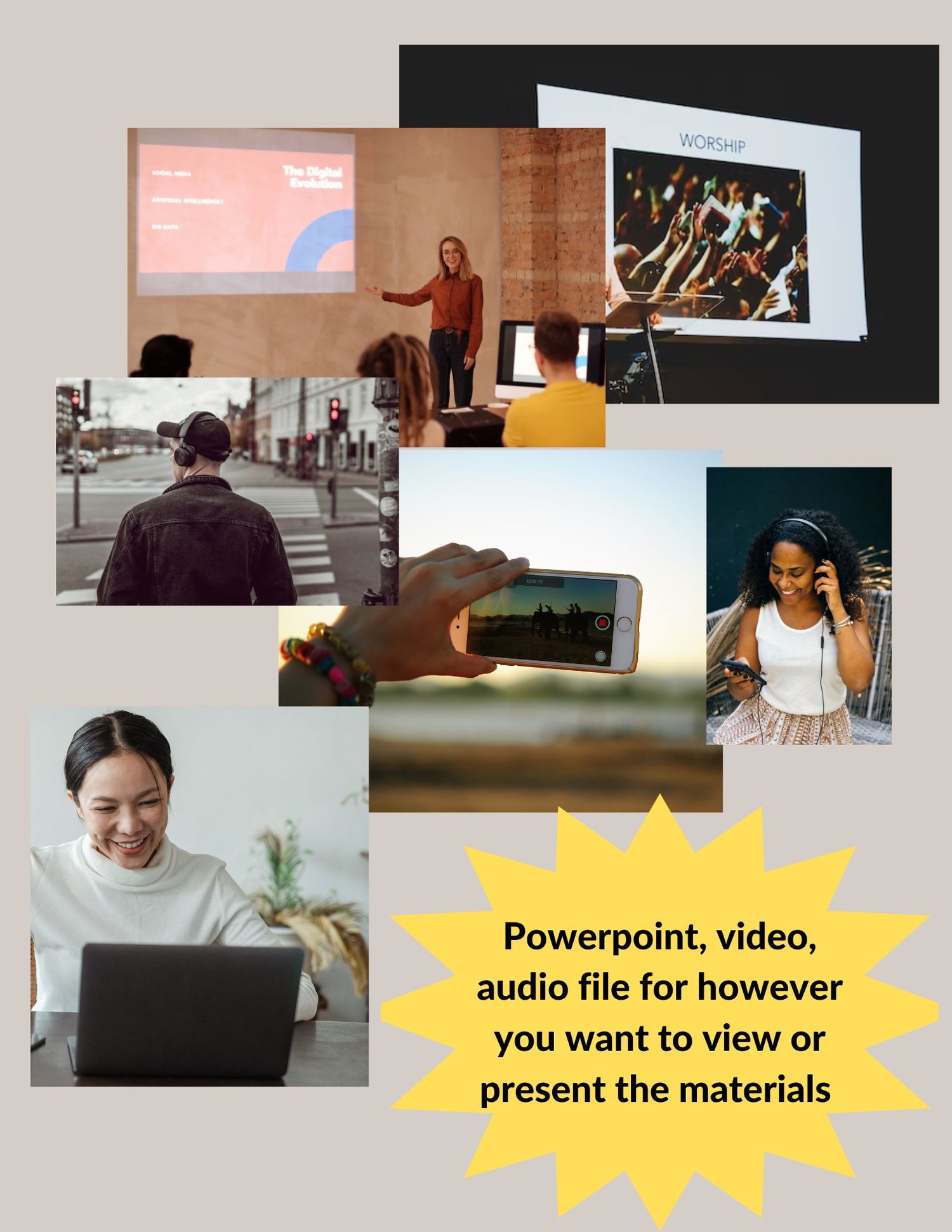 David, great sins and great goodness, a man after God's own heart
$2.99
You can buy this lesson individually for $2.99, $4.99 monthly, or $36 yearly subscription you get this lesson and ALL the currently available lesson modules and those continuously added. Click the following link to find out more or to sign up: CLICK HERE 
---
About this Lesson
The Bible calls David, a man "after God's own heart." This phrase is part of a sermon of Paul's in Acts 13:22—where he is talking about the history of Israel, and says, "After removing Saul, he made David their king. God testified concerning him: 'I have found David son of Jesse, a man after my own heart; he will do everything I want him to do.'"
It's a goal I think we'd like to describe all our lives and how to do that is what we will cover in this lesson.
The most encouraging characteristic about David's life is that it wasn't perfect—he sinned, sometimes in big ways that affected not only him but his family and nation. Yet, what made his life commendable to God was that when he sinned, he deeply repented, accepted God's forgiveness, and moved forward in serving Him.
We can learn a lot from him as all our lives have ups and downs, times of sin and goodness as we progress to become all our Lord wants us to be—this lesson will help you in that.
Included in this Lesson
A 1080p video, without any ads or YouTube distractions
An MP3 audio/podcast file
Editable PowerPoint file of the lesson
Editable Notes/Transcript of the lesson
Editable Questions on the lesson for individual study or group discussion
Charts that go with the lesson if part of it
PDF of handouts that have the notes and questions
Two digital files of images and PR text you can use to promote the topic
Unlimited reproduction rights of the video and handouts within your church, group, ministry, or business.
REMINDER
You can buy this lesson individually for $2.99, $4.99 monthly, or $36 yearly subscription you get this lesson and ALL the currently available lesson modules and those continuously added. Click the following link to find out more or to sign up: CLICK HERE
---