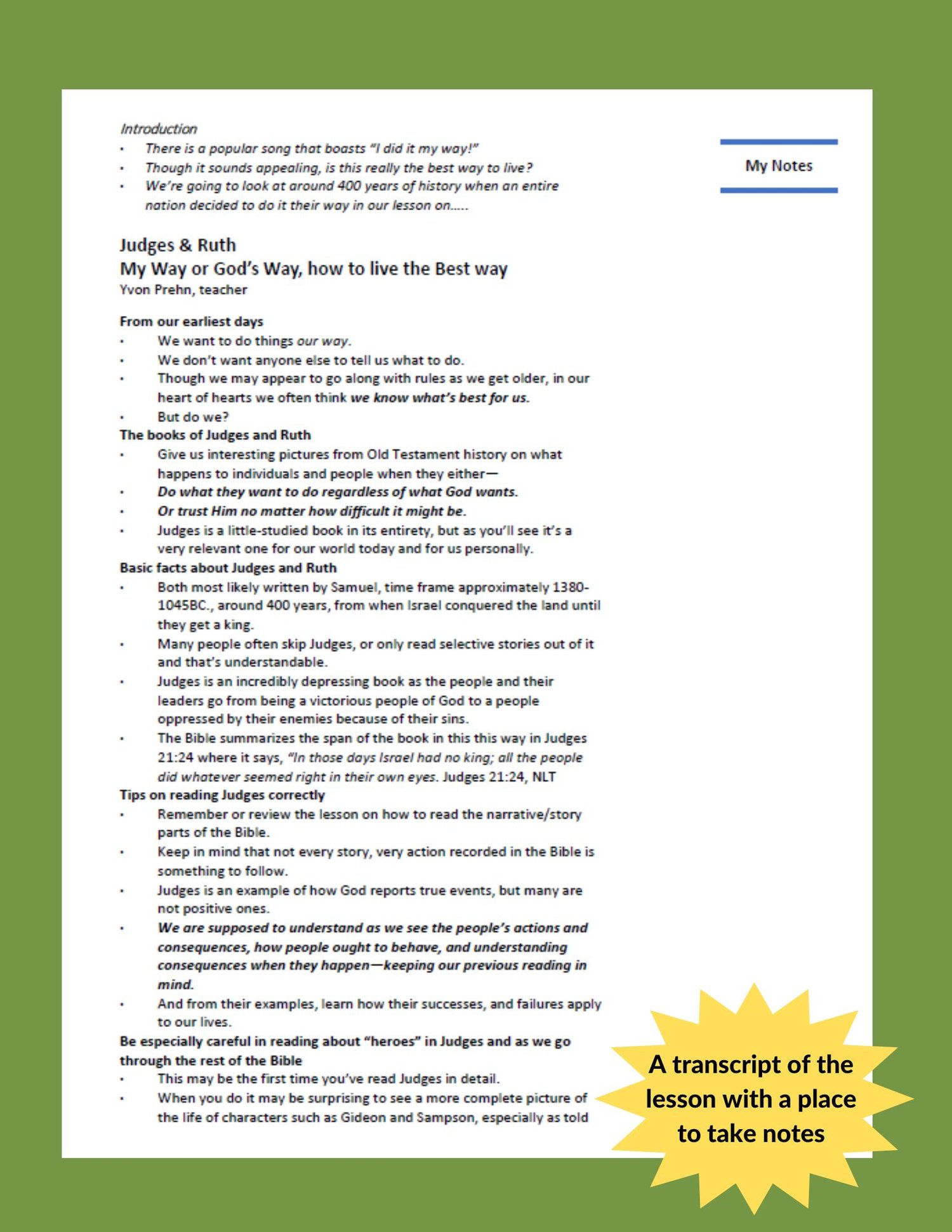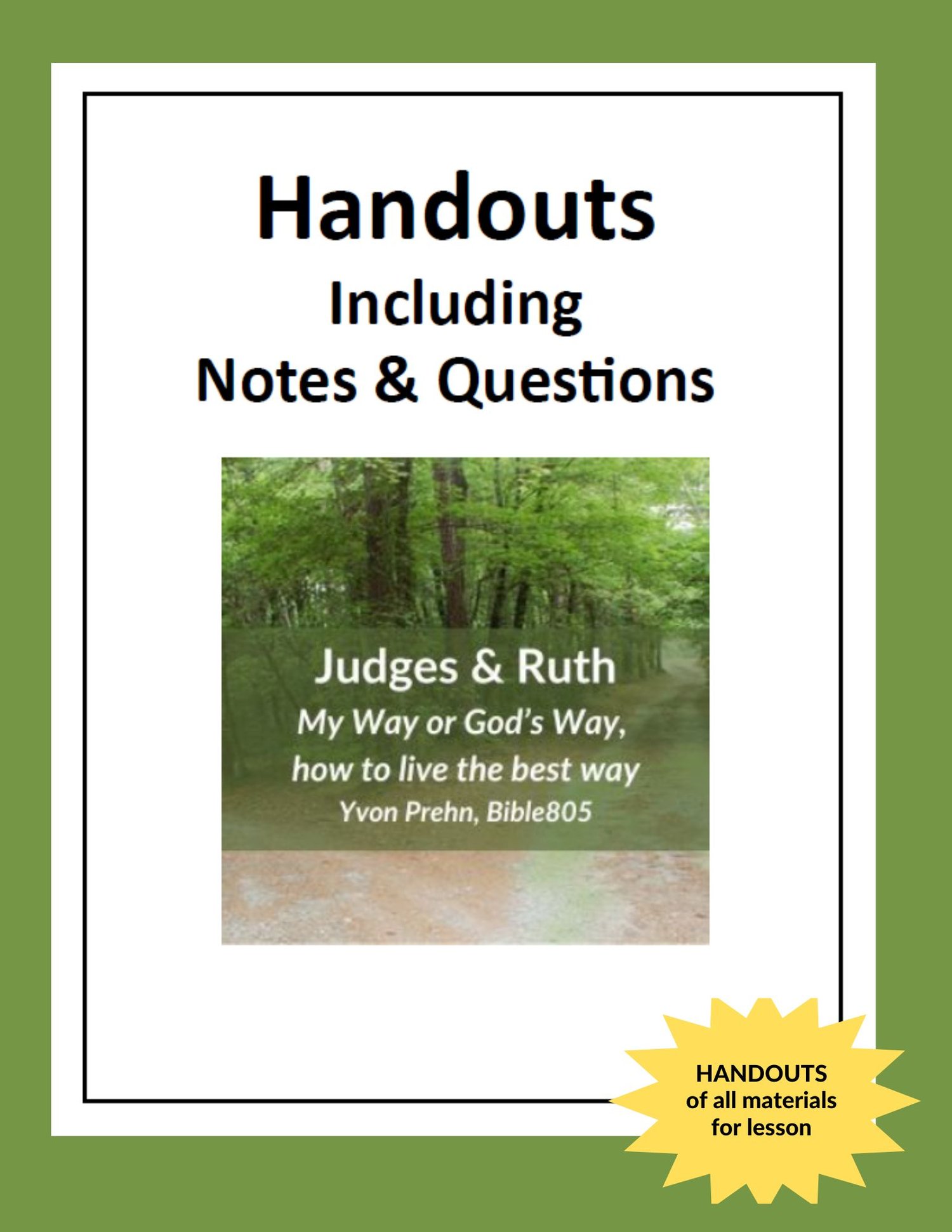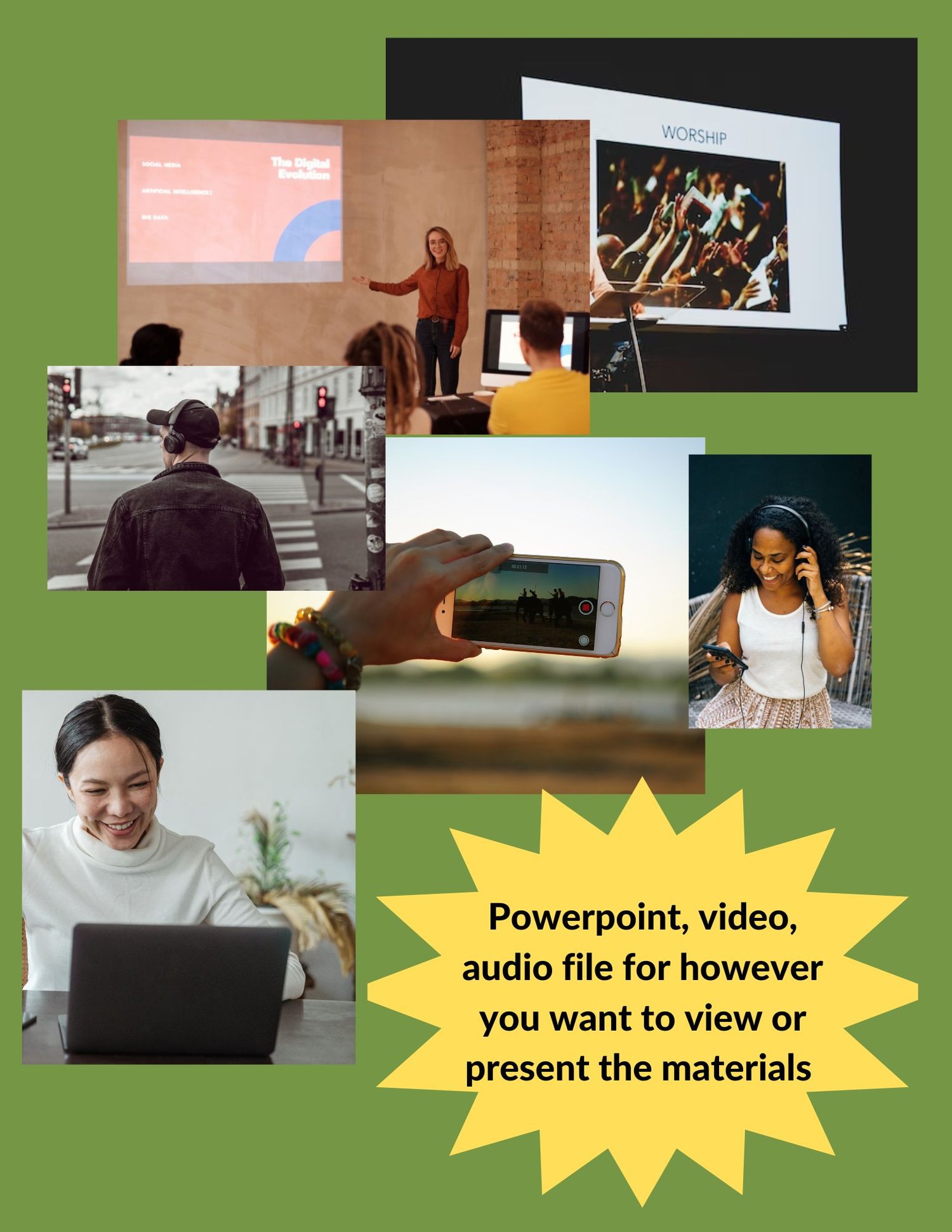 Judges & Ruth, My Way or God's Way, how to live the best way.
$2.99
You can buy this lesson individually for $2.99, $4.99 monthly, or $36 yearly subscription you get this lesson and ALL the currently available lesson modules and those continuously added. Click the following link to find out more or to sign up: CLICK HERE 
---
About this Lesson
There is a popular song that boasts "I did it my way!"
Though it sounds appealing, is this really the best way to live?
We're going to look at around 400 years of history when an entire nation decided to do it their way in our lesson on…..Judges & Ruth, My Way or God's Way, how to live the best way.
From our earliest days, we want to do things our way; we don't want anyone else to tell us what to do.
Though we may appear to go along with rules as we get older, in our heart of hearts we often think we know what's best for us.
But do we?
The books of Judges and Ruth give us interesting pictures from Old Testament history on what happens to individuals and people when they either—do what they want to do regardless of what God wants or trust Him no matter how difficult it might be.
Judge and Ruth are little-studied books in their entirety, but as you'll see they are very relevant ones for our world today and for us personally.
Included in this Lesson
A 1080p video, without any ads or YouTube distractions
An MP3 audio/podcast file
Editable PowerPoint file of the lesson
Editable Notes/Transcript of the lesson
Editable Questions on the lesson for individual study or group discussion
Charts that go with the lesson if part of it
PDF of handouts that have the notes, questions, and additional materials
Two digital files of images and PR text you can use to promote the topic
Unlimited reproduction rights of the video and handouts within your church, group, ministry, or business.
REMINDER
You can buy this lesson individually for $2.99, $4.99 monthly, or $36 yearly subscription you get this lesson and ALL the currently available lesson modules and those continuously added. Click the following link to find out more or to sign up: CLICK HERE
---