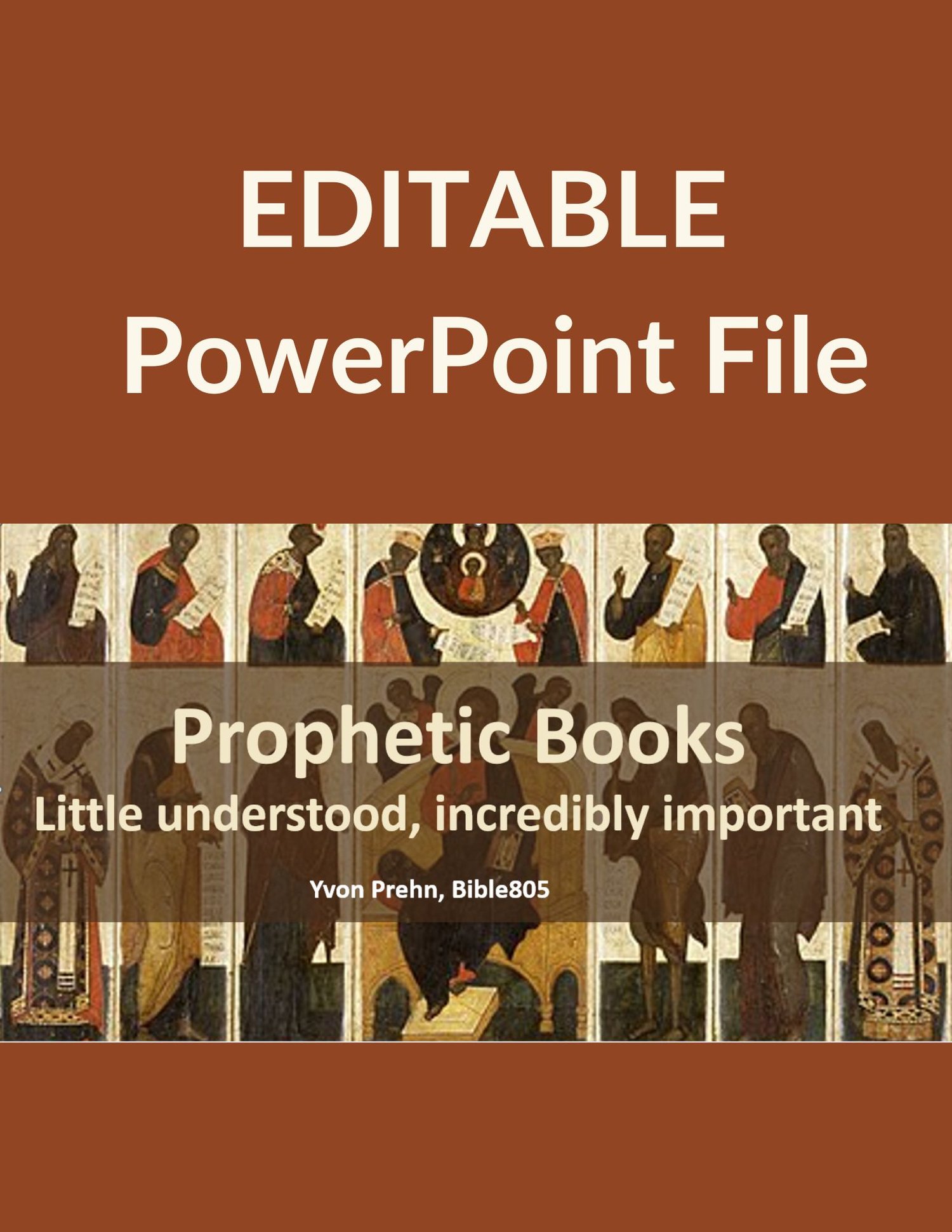 The Prophetic Books, little understood, incredibly important, an intro
You can buy this lesson individually for $2.99, $4.99 monthly, or $36 yearly subscription you get this lesson and ALL the currently available lesson modules and those continuously added. Click the following link to find out more or to sign up: CLICK HERE 
---
About this Lesson
When people think of the Old Testament prophets, most often two areas come to mind:
First, most people think of the prophecies of Jesus' coming, and though that is important and a significant validation of the truth of the Christian faith, only 2% of prophecies are about the coming of Jesus.
Second, many think of the Old Testament prophets as a group of angry old guys railing against evil and the coming final judgment. Though they were frequently angry and did rail against evil, only about 1% of what the prophets talked about was end-time judgment.
As you'll see in this lesson they are about so much more, not only in their messages to the audience of their day, but in the challenges that apply to us in our current lives and as representatives of Jesus.
If you are joining us in reading through the Bible in chronological order (for more info on that, go to www.Bible805.com) this is an essential lesson for understanding how we will place the prophets in their proper historical context
Included in this Lesson
A 1080p video, without any ads or YouTube distractions
An MP3 audio/podcast file
Editable PowerPoint file of the lesson
Editable Notes/Transcript of the lesson
Editable Questions on the lesson for individual study or group discussion
Charts that go with the lesson if part of it
PDF of handouts that have the notes and questions
Two digital files of images and PR text you can use to promote the topic
PR paragraph to help advertise the class
Closing prayer and benediction for the class
Unlimited reproduction rights of the video and handouts within your church, group, ministry, or business.
REMINDER
You can buy this lesson individually for $2.99, $4.99 monthly, or $36 yearly subscription you get this lesson and ALL the currently available lesson modules and those continuously added. Click the following link to find out more or to sign up: CLICK HERE