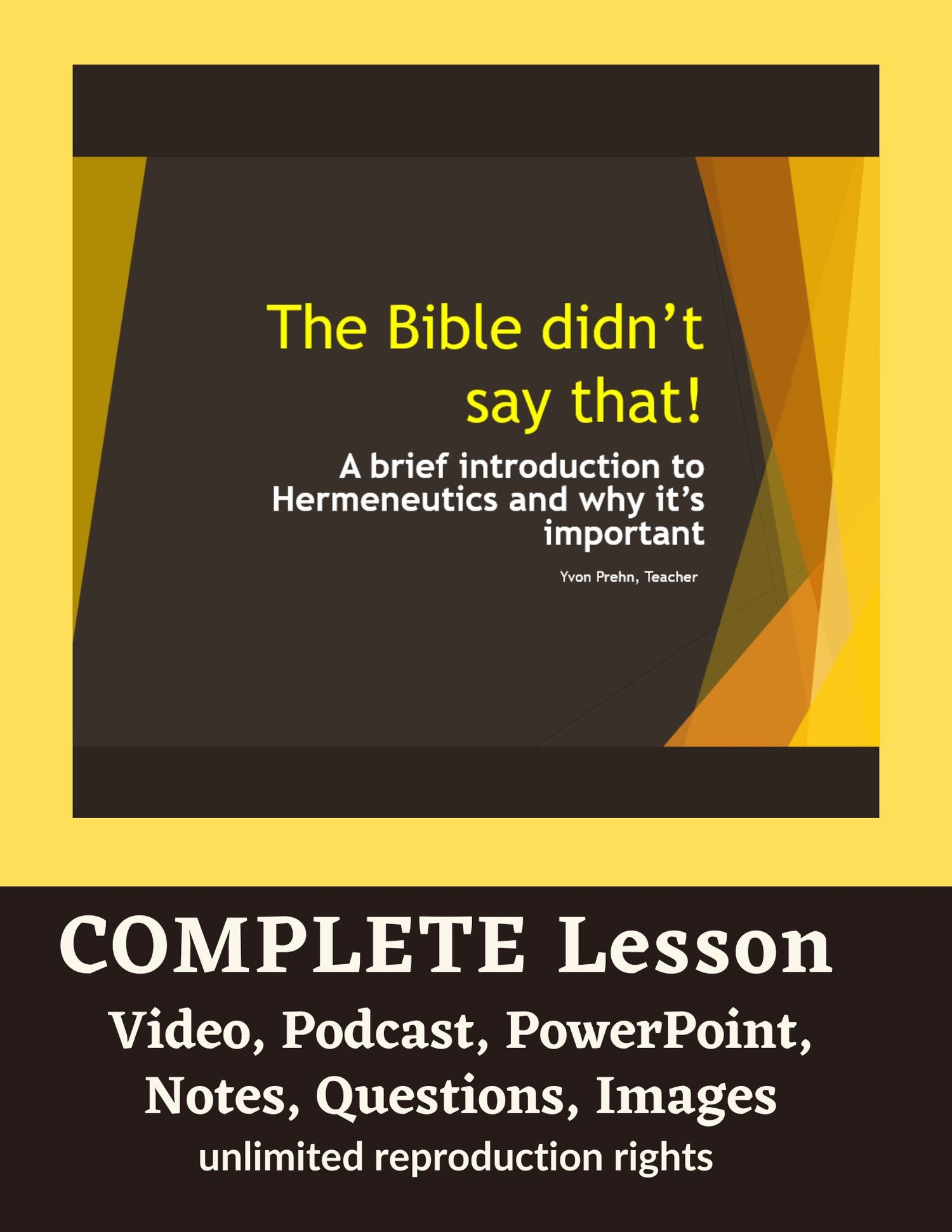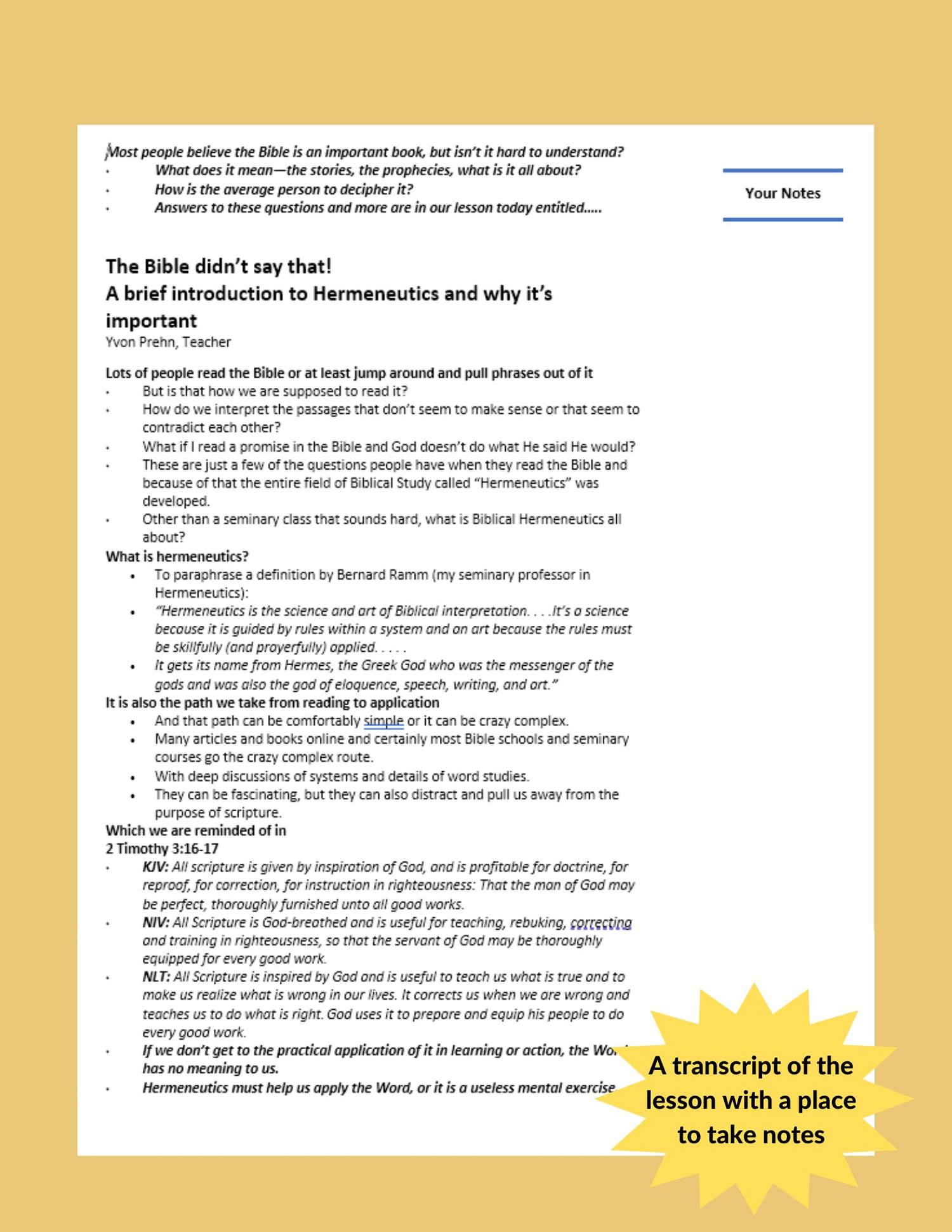 The Bible Didn't Say That, Hermeneutics Introduction
About this Lesson
Hermeneutics is the art and science of interpreting the Bible—in other words helping us understand what it means for our everyday lives.
Instead of a list of rules that are hard to tie to actual verses and even more to life application, this lesson takes the popular verse of Jeremiah 29: 11 that says, For I know the plans I have for you," declares the Lord, "plans to prosper you and not to harm you, plans to give you hope and a future" and uses it as an example of how people often incorrectly interpret this verse and then get mad at God if He doesn't do what they expect.
It then goes on to show how by correctly applying Hermeneutic principles to interpret this verse, ultimately this passage can give us great hope in all situations.
Included in this Lesson
A 1080p video
A MP3 audio/podcast file
PowerPoint file of the lesson
A PDF of Notes/Transcript of the lesson
A PDF of Questions on the lesson for individual study or group discussion
Two digital files of images and PR text you can use to promote the topic
Unlimited reproduction rights of the video and handouts within your church, group, ministry, or business.