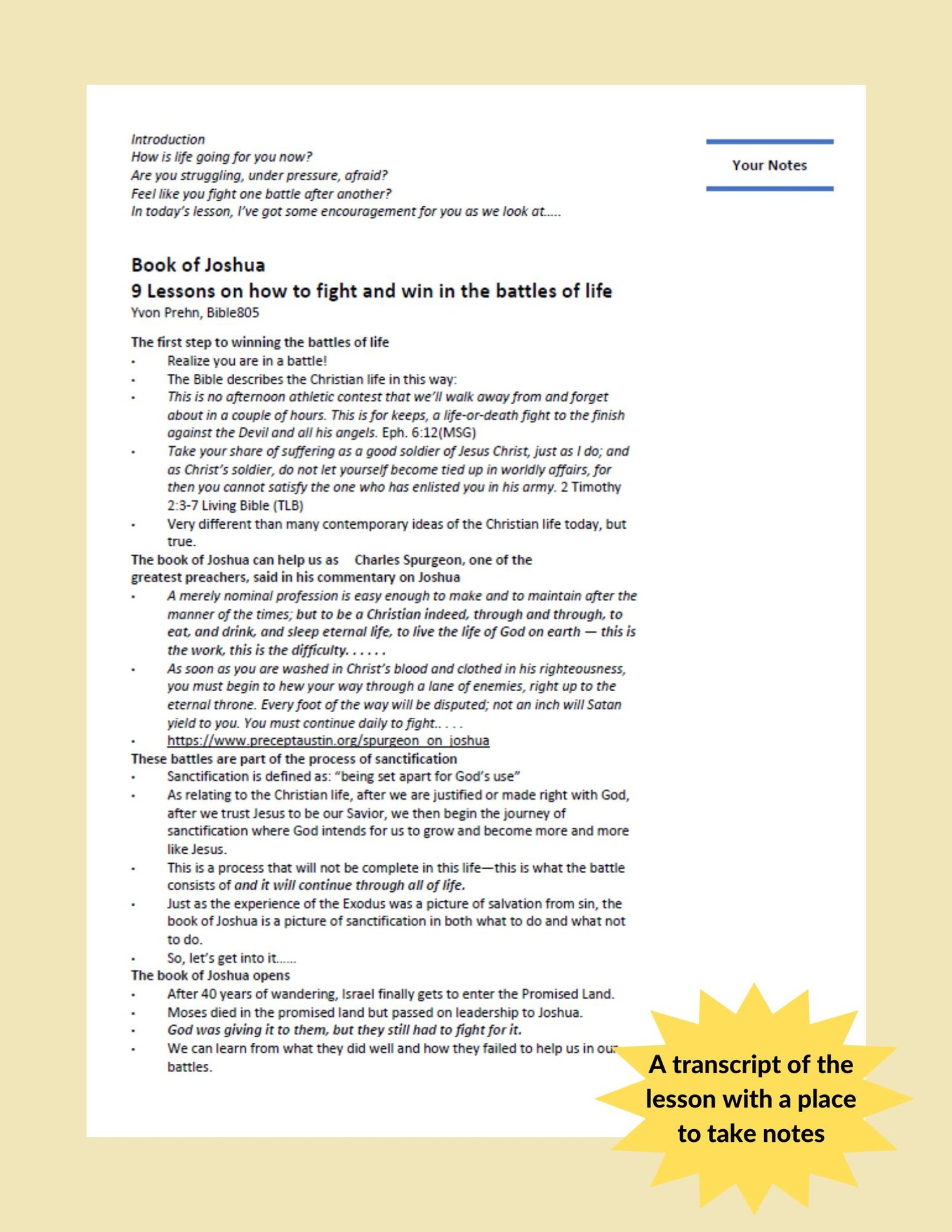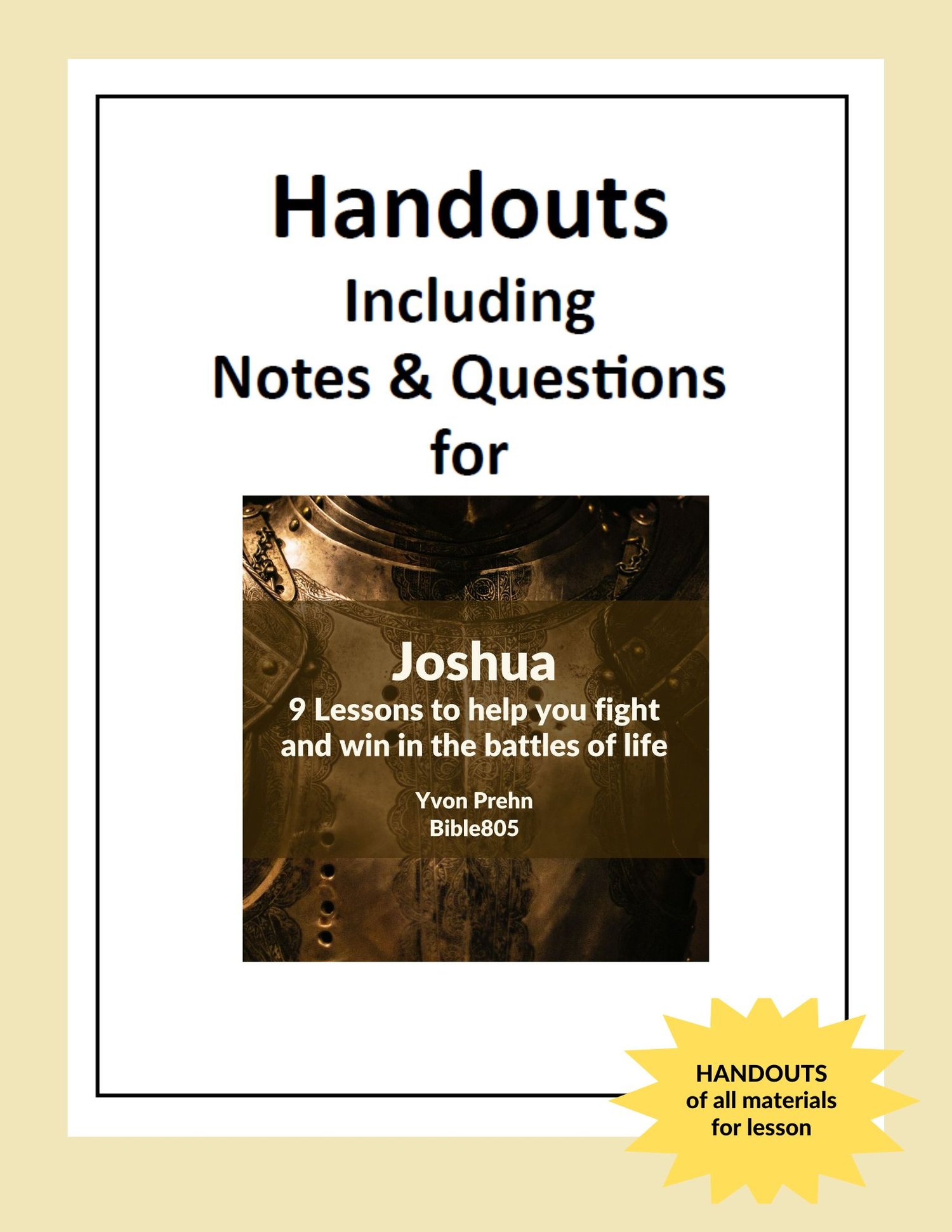 Joshua, How to fight and win the battles of life
$2.99
You can buy this lesson individually for $2.99, $4.99 monthly, or $36 yearly subscription you get this lesson and ALL the currently available lesson modules and those continuously added. Click the following link to find out more or to sign up: CLICK HERE 
---
About this Lesson
If you are having a hard time in your Christian life, this lesson teaches you 9 lessons on how to fight and win, and the first step to winning the battles of life is to realize you are in a battle!
Many Christians today are surprised when bad things happen because they thought it was going to be easy and an unending series of blessings when they became a Christian. But the reality is very different.
The Bible describes the Christian life in this way:
This is no afternoon athletic contest that we'll walk away from and forget about in a couple of hours. This is for keeps, a life-or-death fight to the finish against the Devil and all his angels. Eph. 6:12(MSG)
Take your share of suffering as a good soldier of Jesus Christ, just as I do; and as Christ's soldier, do not let yourself become tied up in worldly affairs, for then you cannot satisfy the one who has enlisted you in his army. 2 Timothy 2:3-7 Living Bible (TLB)
Once you realize you are in a battle, this lesson will give you 9 ways to fight and win—they are essential actions to help you grow as a disciple of Jesus.
Included in this Lesson
A 1080p video, without any ads or YouTube distractions
An MP3 audio/podcast file
Editable PowerPoint file of the lesson
Editable Notes/Transcript of the lesson
Editable Questions on the lesson for individual study or group discussion
Charts that go with the lesson if part of it
PDF of handouts that have the notes, questions, and additional materials
Two digital files of images and PR text you can use to promote the topic
Unlimited reproduction rights of the video and handouts within your church, group, ministry, or business.
REMINDER
You can buy this lesson individually for $2.99, or for $4.99 monthly, or $36 yearly subscription you get this lesson and ALL the currently available lesson modules and those continuously added. Click the following link to find out more or to sign up: CLICK HERE