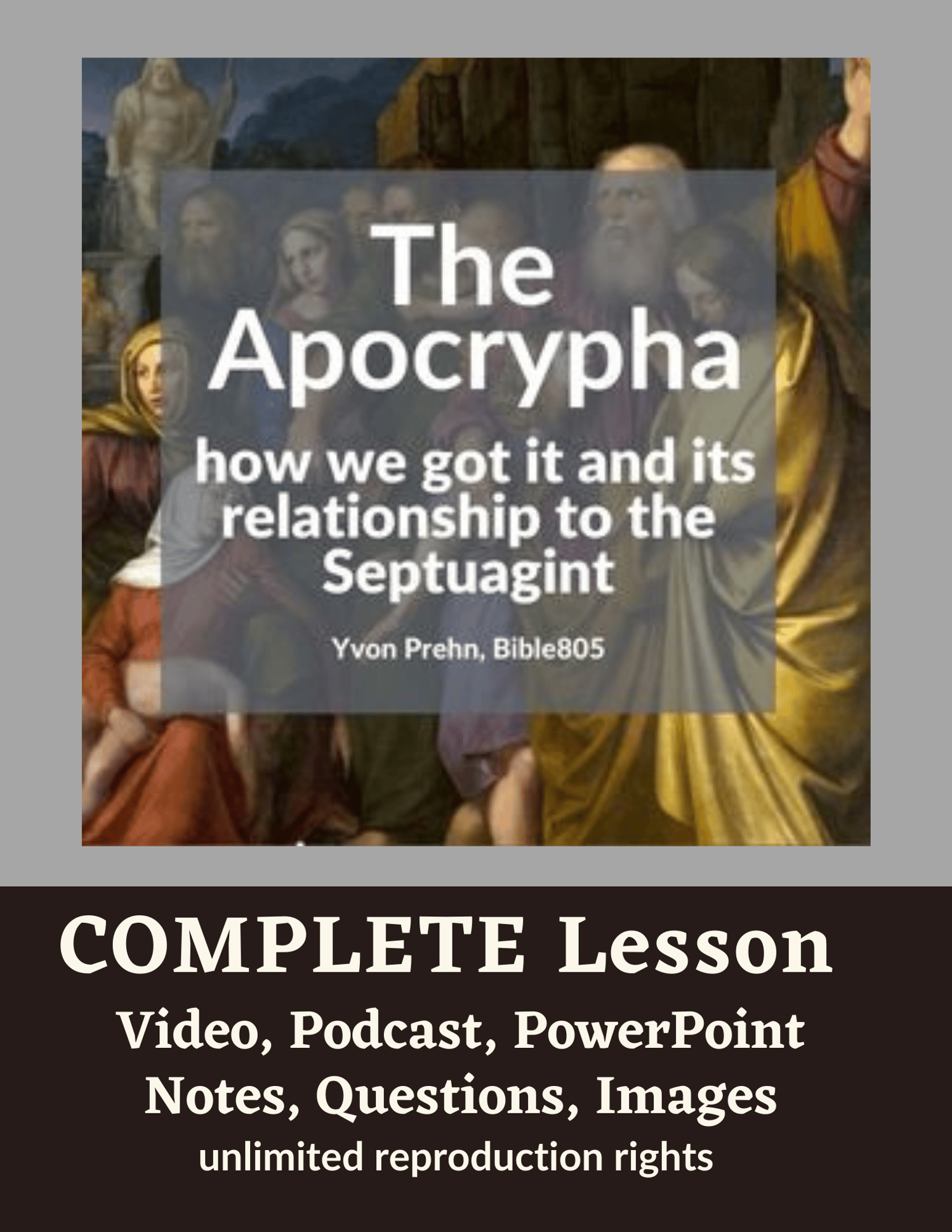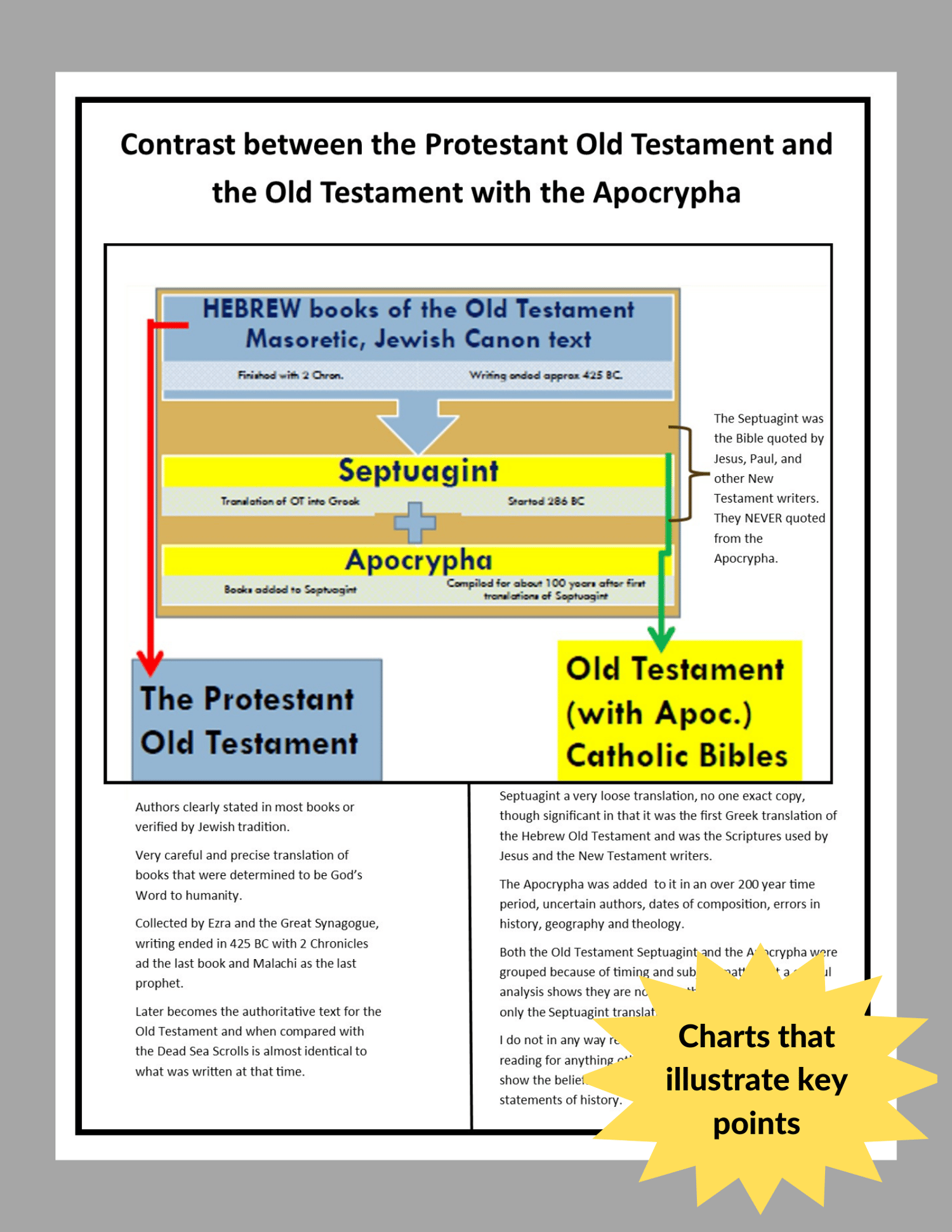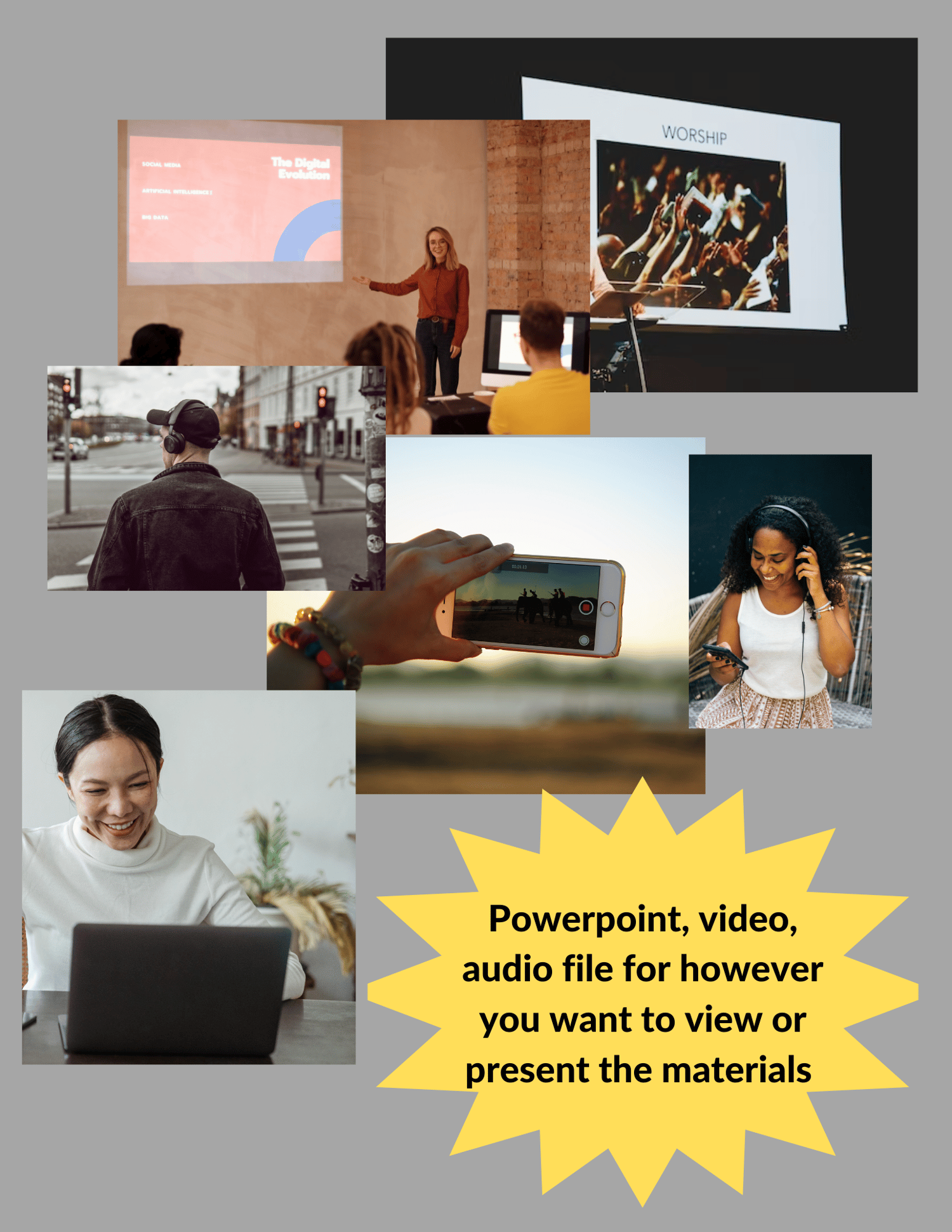 How We Got the Apocrypha and Its Relationship to the Septuagint
Though this lesson is FREE for now, you can normally buy this lesson individually for $2.99, or for $4.99 monthly, or $36 yearly subscription you get this lesson and ALL the currently available lesson modules and those continuously added. Click the following link to find out more or to sign up: CLICK HERE 
---
About this Lesson
Many people are familiar with the books that are placed in some Bibles between the Old Testament and the New Testament but what are they and are they important for us to read to learn about God and to grow in our Christian lives?
The best way to answer those questions correctly is to look at the history of when and how they were written and how they relate to the Septuagint, the Greek translation of the Old Testament that was the Bible Jesus and Paul used and quoted from. If we didn't have the Septuagint, we most likely would not have the Apocrypha in Bibles today as it was primarily their inclusion with the Septuagint that Jerome used to translate the Bible into the Latin Vulgate that they were considered part of the Old Testament scriptures.
Evaluated on their own, they were never included in the Old Testament canon.
In addition to false teachings in them including prayers for the dead and alms as contributing to salvation, you'll see from this lesson how on the basis of their manuscript history alone, they have no place in the canonical Old Testament.
Included in the lesson is a summary chart of how we got the Protestant Bible without the Apocrypha and the Catholic Bible with the Apocrypha, plus the podcast, video, and notes from the lesson. All the basic materials on this site are free to you.
This lesson is part of a series on
How We Got Our Bibles
. It is not only a fascinating study, filled with images, archeological discoveries, and ancient stories, but included are extensive charts, maps, and notes that will give you confidence in your Bibles—that you can trust them to contain the Words of God essential for our eternal salvation and instruction on how to live lives that are pleasing to God today.
Included in this Lesson
A 1080p video
A MP3 audio file
PowerPoint file of the lesson
A PDF of Notes/Transcript of the lesson
A PDF of Questions on the lesson for individual study or group discussion
Two digital files of images and PR text you can use to promote the topic
Unlimited reproduction rights of the video and handouts within your church, group, ministry, or business.
REMINDER
Though this lesson is FREE for now, you can normally buy this lesson individually for $2.99, or for $4.99 monthly, or $36 yearly subscription you get this lesson and ALL the currently available lesson modules and those continuously added. Click the following link to find out more or to sign up: CLICK HERE to sign up.