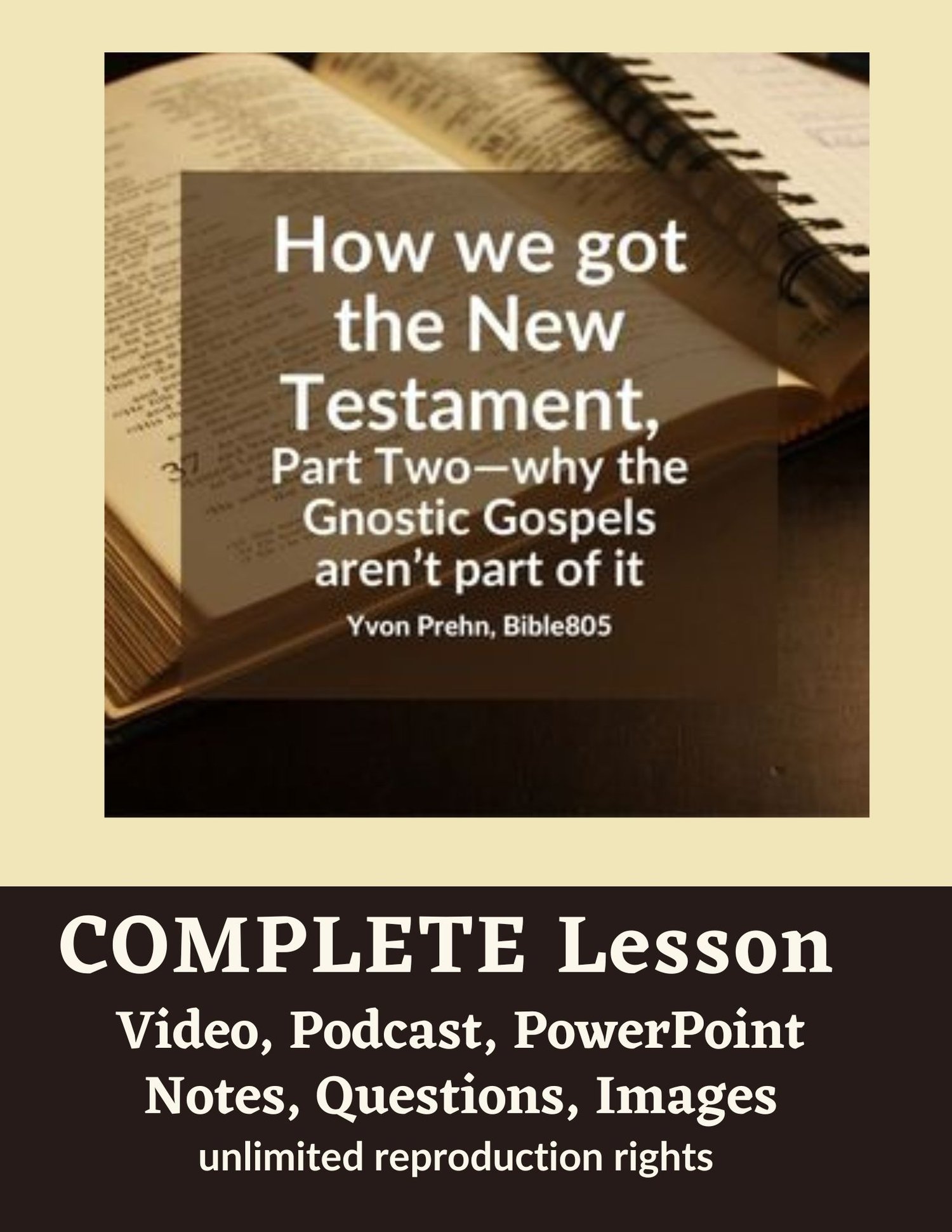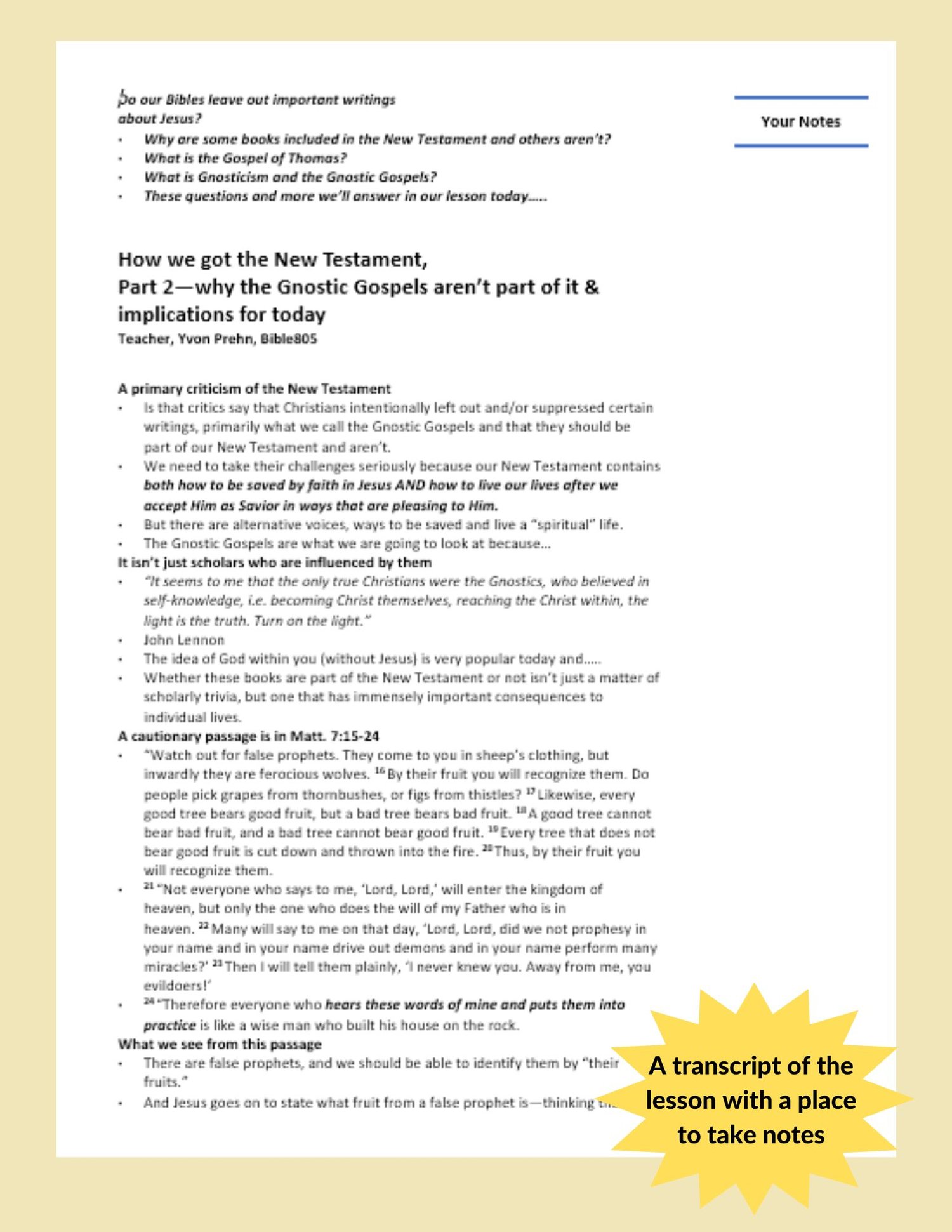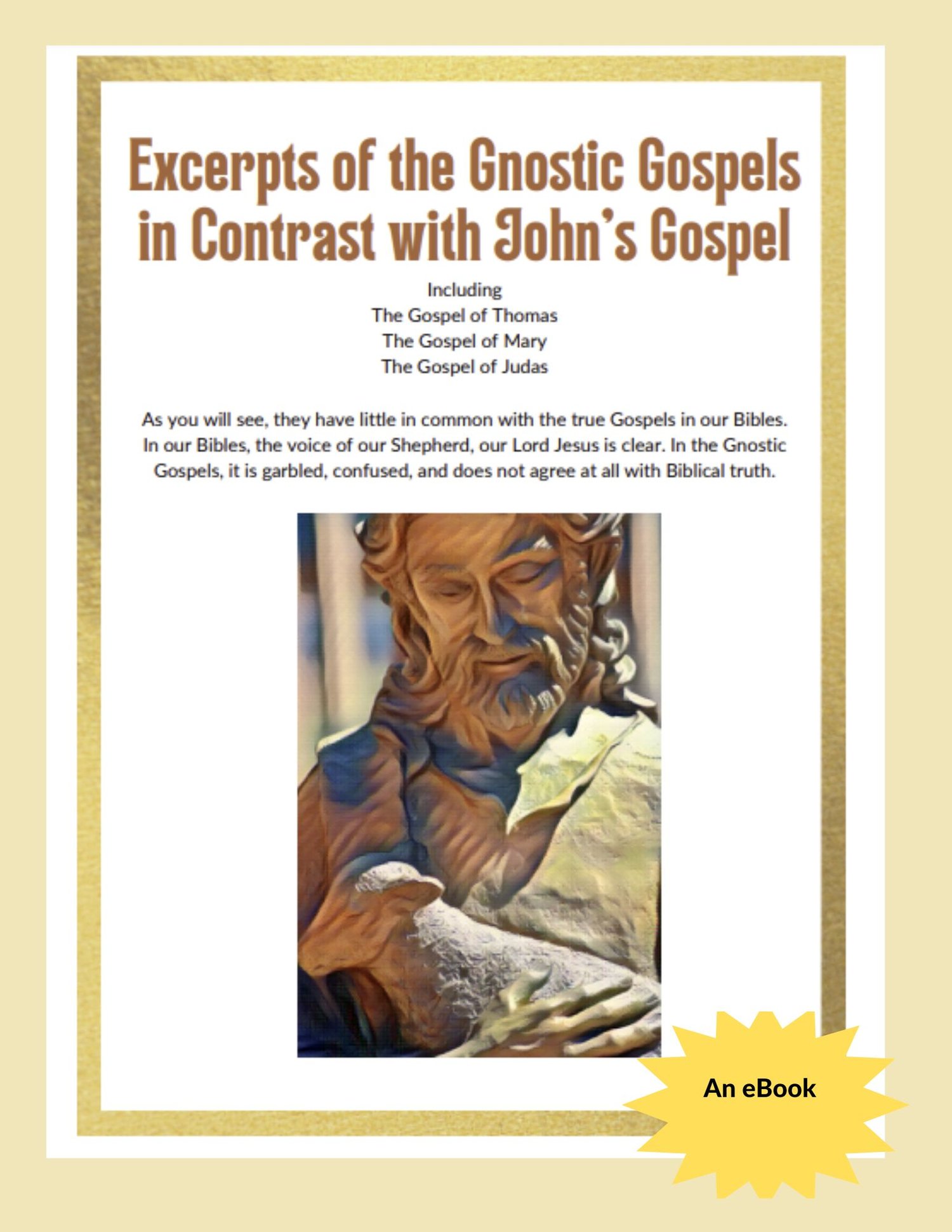 How we got the New Testament, Part 2—why the Gnostic Gospels aren't part of it
About this Lesson
A primary criticism of the New Testament is that critics say that Christians intentionally left out and/or suppressed certain writings, primarily what we call the Gnostic Gospels and that they should be part of our New Testament and aren't.
It isn't just scholars who are affected by these views. Consider this quote:
"It seems to me that the only true Christians were the Gnostics, who believed in self-knowledge, i.e. becoming Christ themselves, reaching the Christ within, the light is the truth. Turn on the light."
That was the opinion of John Lennon of the Beatles and this idea, along with many other New Age and alternate ideas about spiritual truth have caused many to doubt the solid foundation of our New Testament, which is the ONLY source that truly tells us both how to be saved by faith in Jesus AND how to live our lives after we accept Him as Savior in ways that are pleasing to Him.
But there are alternative voices, ways to be saved, and live a "spiritual" life. These ideas have been the inspiration of books and movies that promote the idea that you need to discover the "god within you" (without Jesus) and the Gnostic Gospels are a source of where much of this comes from.
This lesson is an analysis of where the Gnostic Gospels came from and why in every way they are not equal to the Gospels in our New Testament.
Included in the lesson are excerpts from them that will help you see how they have little in common with the true Gospels.
To emphasize, this is not simply a lesson for scholarly trivia but a helpful tool to enable you and those you teach to spot false, deceptive spiritual teachings and not be led astray by them.
Included in this Lesson
A 1080p video
A MP3 audio file
Chart of the differences between Gnostic and New Testament Gospels
PowerPoint file of the lesson
A PDF of Notes/Transcript of the lesson
A PDF of Questions on the lesson for individual study or group discussion
Two digital files of images and PR text you can use to promote the topic
Two eBooks associated with the lesson