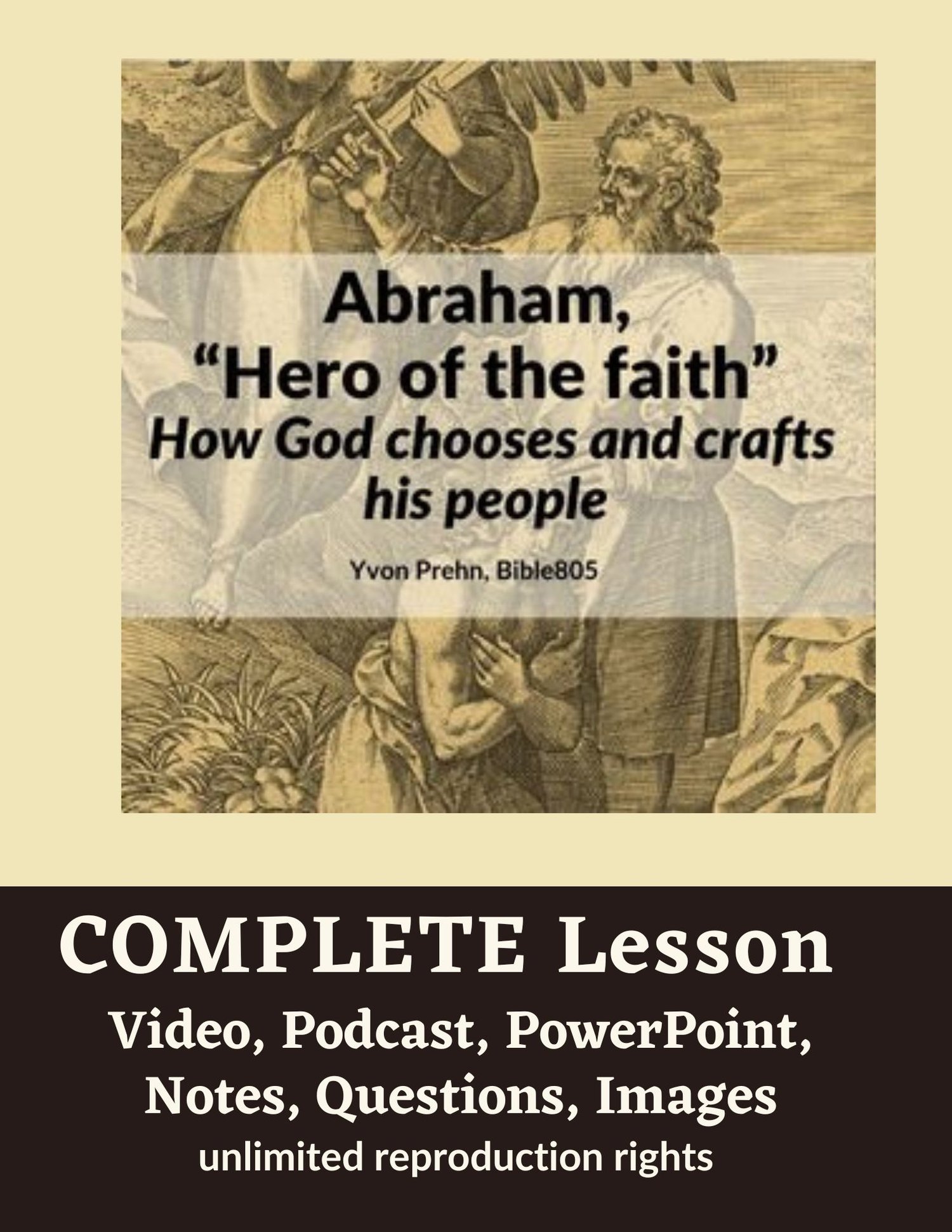 Abraham, Hero of the faith, How God chooses and crafts His people
You can buy this lesson individually for $2.99, or for $4.99 monthly, or $36 yearly subscription you get this lesson and ALL the currently available lesson modules and those continuously added. Click the following link to find out more or to sign up: CLICK HERE 
---
About this Lesson
In Genesis, with the life of Abraham, we have a big shift, where God moves from working with all of humanity to a focus on ONE man, who will become the founder of the Jewish nation. Ultimately three major religions in our world today claim him as their founder: the Jewish, Christian, and Muslim religions. As such, he is held in great veneration by all and in Christianity referred to as one of the first "heroes of the faith."
And though we do want to honor him, we also need to clarify that description of him and here is why—In reality, there is only ONE true hero of the faith throughout the Bible
And it isn't any human.
The only true hero of the faith in the Bible is our Triune God, Father, Son, and Holy Spirit.
It is so important that we understand this so that our admiration and praise is in the right place—directed to our God and not inappropriately to any human.
How this worked out in Abraham's life and its application to us is what this lesson today about.
Included in this Lesson
A 1080p video, without any ads or YouTube distractions
A MP3 audio/podcast file
Editable PowerPoint file of the lesson
Notes/Transcript of the lesson
Questions on the lesson for individual study or group discussion
Charts that go with the lesson if part of it
Two digital files of images and PR text you can use to promote the topic
Unlimited reproduction rights of the video and handouts within your church, group, ministry, or business.
REMINDER
You can buy this lesson individually for $2.99, or for $4.99 monthly, or $36 yearly subscription you get this lesson and ALL the currently available lesson modules and those continuously added. Click the following link to find out more or to sign up: 
CLICK HERE