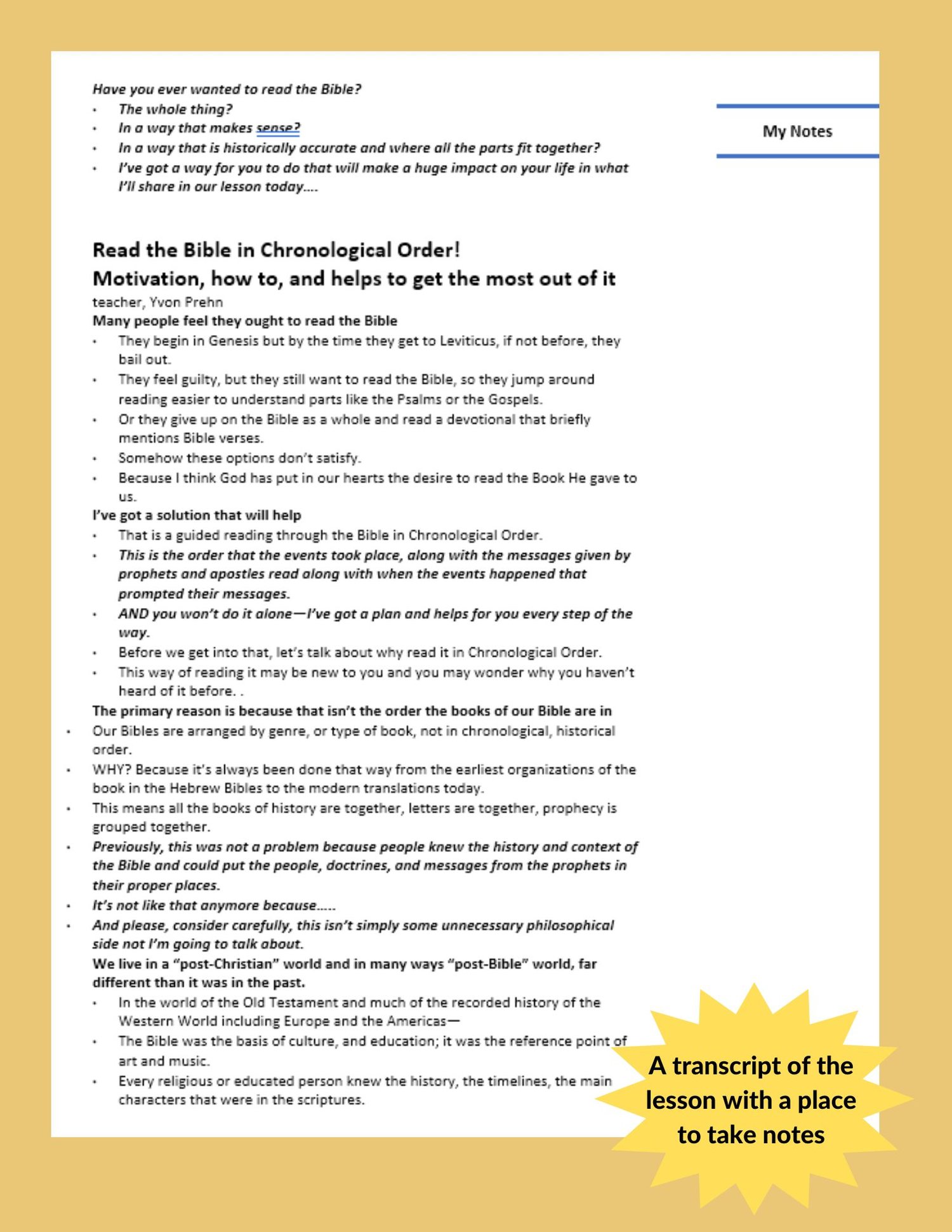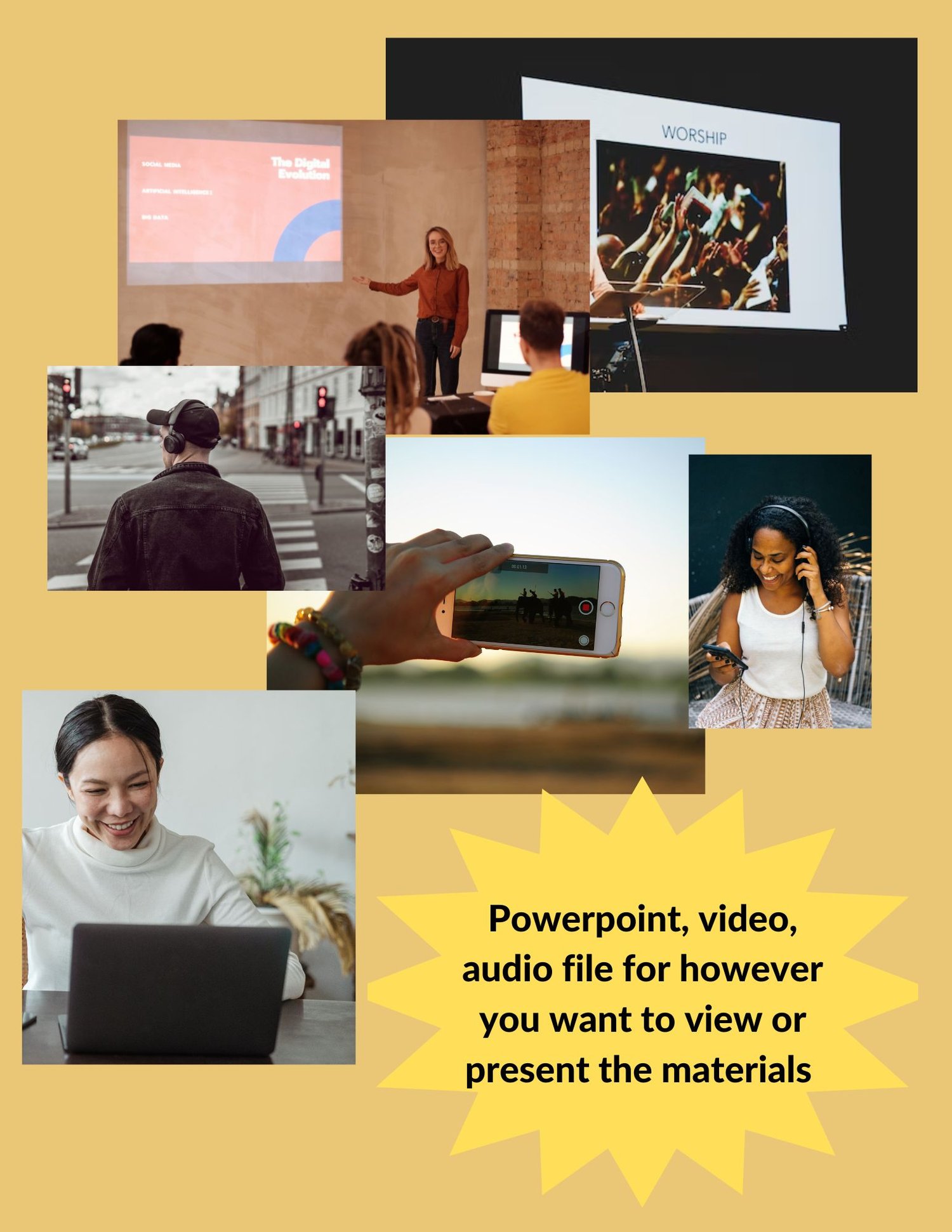 Read the Bible In Chronological Order, church audience motivation
Though this lesson is FREE, normally you can buy this lesson individually for $2.99, or for $4.99 monthly, or $36 yearly subscription you get this lesson and ALL the currently available lesson modules and those continuously added. Click the following link to find out more or to sign up: CLICK HERE 

---
---
Below is the lesson on YouTube, which is free, but if you want to download and use it outside of YouTube, plus notes, questions, related charts, and other materials, you can download it here.
---
About this Lesson
Where do we go for truth today? For a connection with reality in living our day-to-day lives and for our eternal salvation?
We certainly won't get it from the media or the news or from asking one of the new AI chatbots (artificial intelligence online sources that are upending content creation on the web and in business). The only trustworthy place to find the truth is in God's Word.
The Old Testament reminds us:
The very essence of your words is truth; all your just regulations will stand forever. Ps. 119:160, NLT
When Jesus prayed for his followers just before His crucifixion, he talked with the Father about the importance of His Word:
I gave them your word; The godless world hated them because of it, Because they didn't join the world's ways, Just as I didn't join the world's ways. I'm not asking that you take them out of the world But that you guard them from the Evil One. They are no more defined by the world Than I am defined by the world. Make them holy—consecrated—with the truth; Your word is consecrating truth. John 17:16,17 MSG
It is essential to get God's Word into our lives and reading the Bible, all the way through, cover to cover, in Chronological Order is the best way to do it. From helping people do this in a variety of settings for many years, and in my personal experience, I've found reading the Bible in Chronological Order is one of the most life-changing things you can do. It will strengthen your faith and help you grow as a disciple of Jesus.
This lesson is an overview of the reasons why people don't read the Bible in chronological order, the benefits of reading it in chronological order, and how to get the most out of it.
Included in the lesson is a downloadable copy of the eBook collection of schedules and journal pages.
PLEASE pass on and share this lesson with others and plan to follow along with the lessons in the coming year as we go through the Bible in Chronological Order.
Included in this Lesson
A 1080p video, if it is not labeled "video" it is the mp4 file
A MP3 audio/podcast file
PowerPoint file of the lesson
A PDF of Notes/Transcript of the lesson
A PDF of Questions on the lesson for individual study or group discussion
Two digital files of images and PR text you can use to promote the topic
eBook of Schedules and Journal pages for Reading through the Bible
PR materials to advertise the lesson including a description and images
Unlimited reproduction rights of the video and handouts within your church, group, ministry, or business.
I have another lesson that has similar content, but it was given to a business audience. It was titled,
How to Fit the Bible into a Busy Life
. Here is the link to it: https://bible805academy.com/b/pPgjz 
REMINDER
Though this lesson is FREE, normally you can buy this lesson individually for $2.99, or for $4.99 monthly, or $36 yearly subscription you get this lesson and ALL the currently available lesson modules and those continuously added. Click the following link to find out more or to sign up: CLICK HERE to sign up.