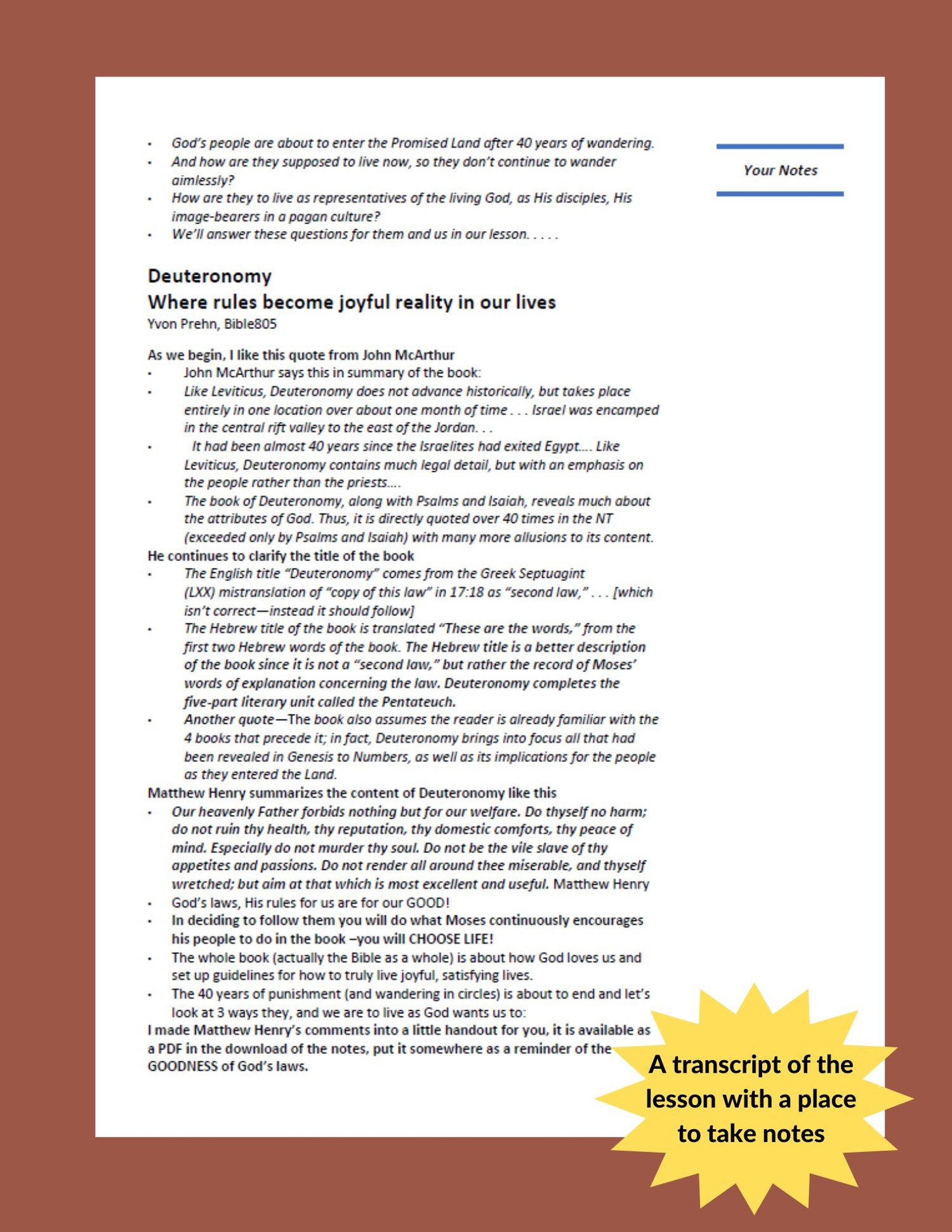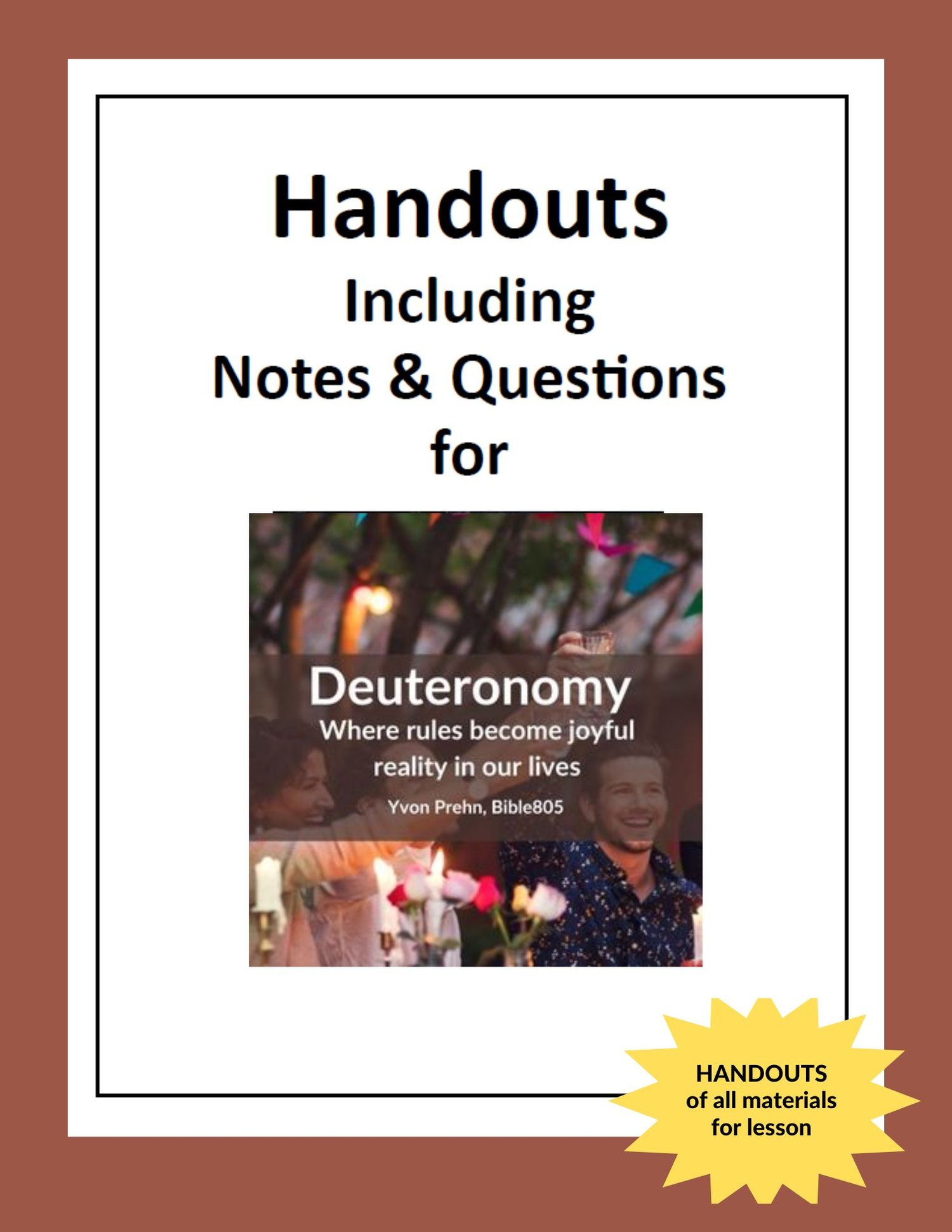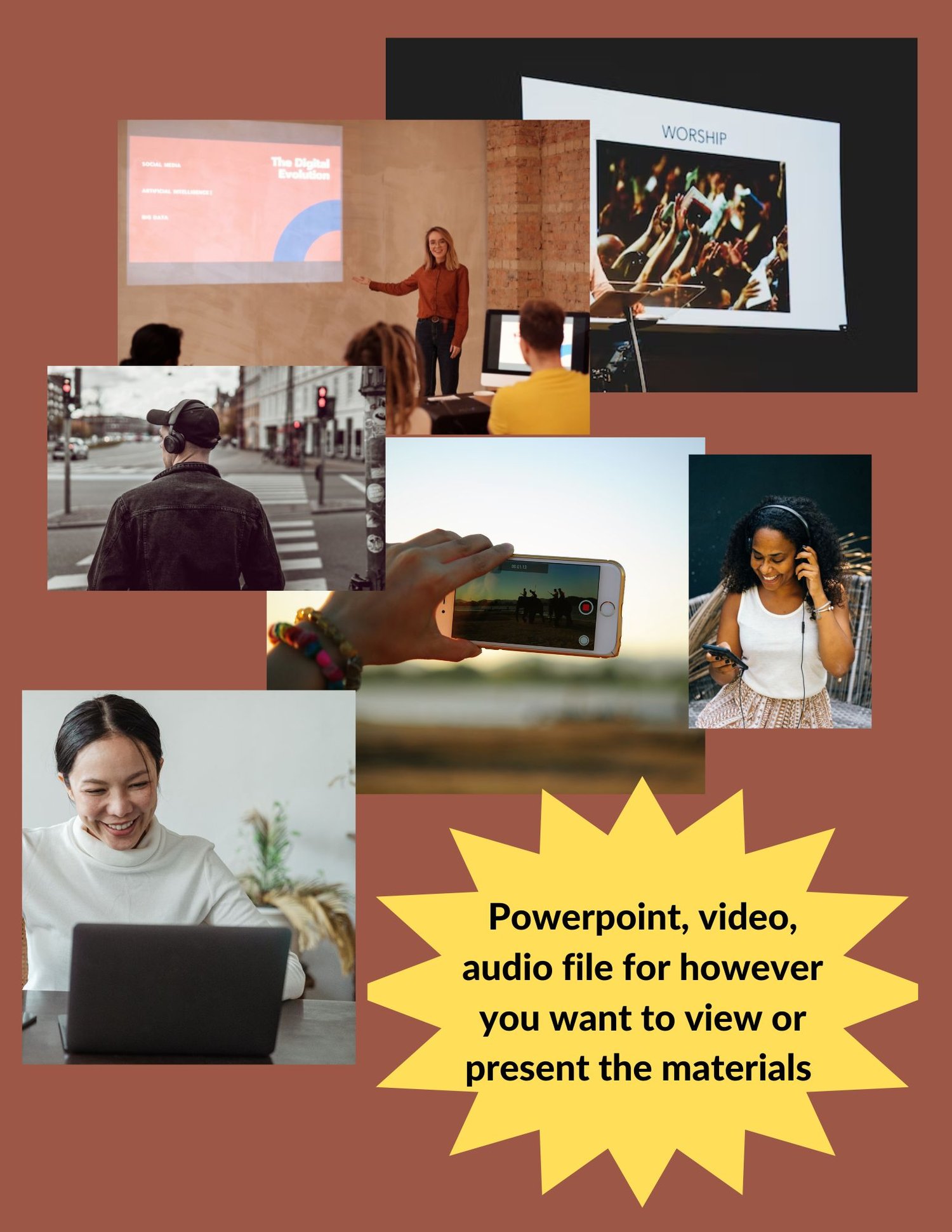 Deuteronomy, Where Rules become Joyful Celebration
About this Lesson
In this book, the last of the five books of Moses that make up the Pentateuch, Moses preaches a final series of sermons to the people who are about to enter the Promised Land.
There is a lot to talk about, but in this lesson, we'll discuss three areas:
How we should love
How we should give
How we should define ourselves and how it influences all we do
A few thoughts from the lesson include that we should love as a reflection of God's love to us; that love results in extravagant joyful giving (in a passage you are sure to find quite surprising from what you've previously heard about giving), giving that includes supporting the church and those who do God's ministry among us, celebrating joyfully before the Lord, and sharing with those less fortunate. In the final area of how we view ourselves, we note how God sees us corporately, as a PEOPLE, as a Kingdom where Jesus joyfully rules every part of our lives.
Many of us have wandered long enough in the spiritual journeys of life and Deuteronomy can help us end going around in circles and live in the Promised Land of God's will where He joyfully intends us to be.
Included in this Lesson
A 1080p video, without any ads or YouTube distractions
An MP3 audio/podcast file
Editable PowerPoint file of the lesson
Editable Notes/Transcript of the lesson
Editable Questions on the lesson for individual study or group discussion
Charts that go with the lesson if part of it
PDF of handouts that have the notes, questions, and additional materials
Two digital files of images and PR text you can use to promote the topic
Unlimited reproduction rights of the video and handouts within your church, group, ministry, or business.